The Origins of TDA Global Cycling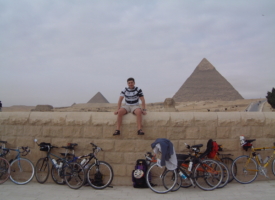 18. What does that number signify?
At the age of 18 a person comes of age in most parts of the world. They can vote, sign up for the army and, here in most of Canada, legally buy alcohol and cigarettes. There are 18 chapters in the Bhagavad Gita, which is contained in the Mahabharata, which has 18 books. In my own tradition, the Hebrew word for alive or live is חי (chai), which has a numerical value of 18. In fact, my Hebrew name is Chayim which literally means life. 18 years is a good chunk of one's life.
On January 16th, the 18th running of the Tour d'Afrique starts in Cairo. To put it simply, 18 is a good number to reflect on the beginning of this adventure. But, truth be told, this film was not my idea. Last year we hired a young, talented videographer, Laundon Peacock to film the 2019 Tour d'Afrique. After the tour was over, he suggested that it was time for TDA to create an Origin story video and pitched himself as the creator. Shanny and others here in the office thought it was a good idea and thus, we present to you, The Origin Story.
Go to Homepage
Made In Taiwan: The Bamboo Road & The Country Your Bike Was (Probably) Made In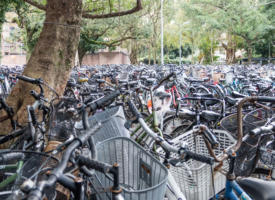 The Bamboo Road got underway this past Sunday. Here is the first report written by Assistant Tour Leader Sophie DeGroot before they left Taipei. Follow along as they progress through Taiwan, China and SE Asia in the coming months. You can follow theim on Instagram using #tdabambooroad
For the first time in its history, the Bamboo Road Cycling Tour will begin in Taiwan. With nearly two weeks and over 1,000 kilometres to cycle, we will pedal past ancient temples, bamboo forests, national parks and natural hot springs. Though Taiwan is an island 4 times smaller than the US state of Florida, it boasts a population of over 23 million people and over 2500 mm of rain per year. This creates a special recipe that creates a diverse and unique culture to immerse ourselves in, while also enjoying the beauty of the ecosystems that thrive on wet weather. Spending our first few days in Taiwan we have experienced the hustle and bustle of mopeds and the beautiful chaos of the night markets, but we are all looking forward to experiencing the quieter countryside and beauty of the national parks.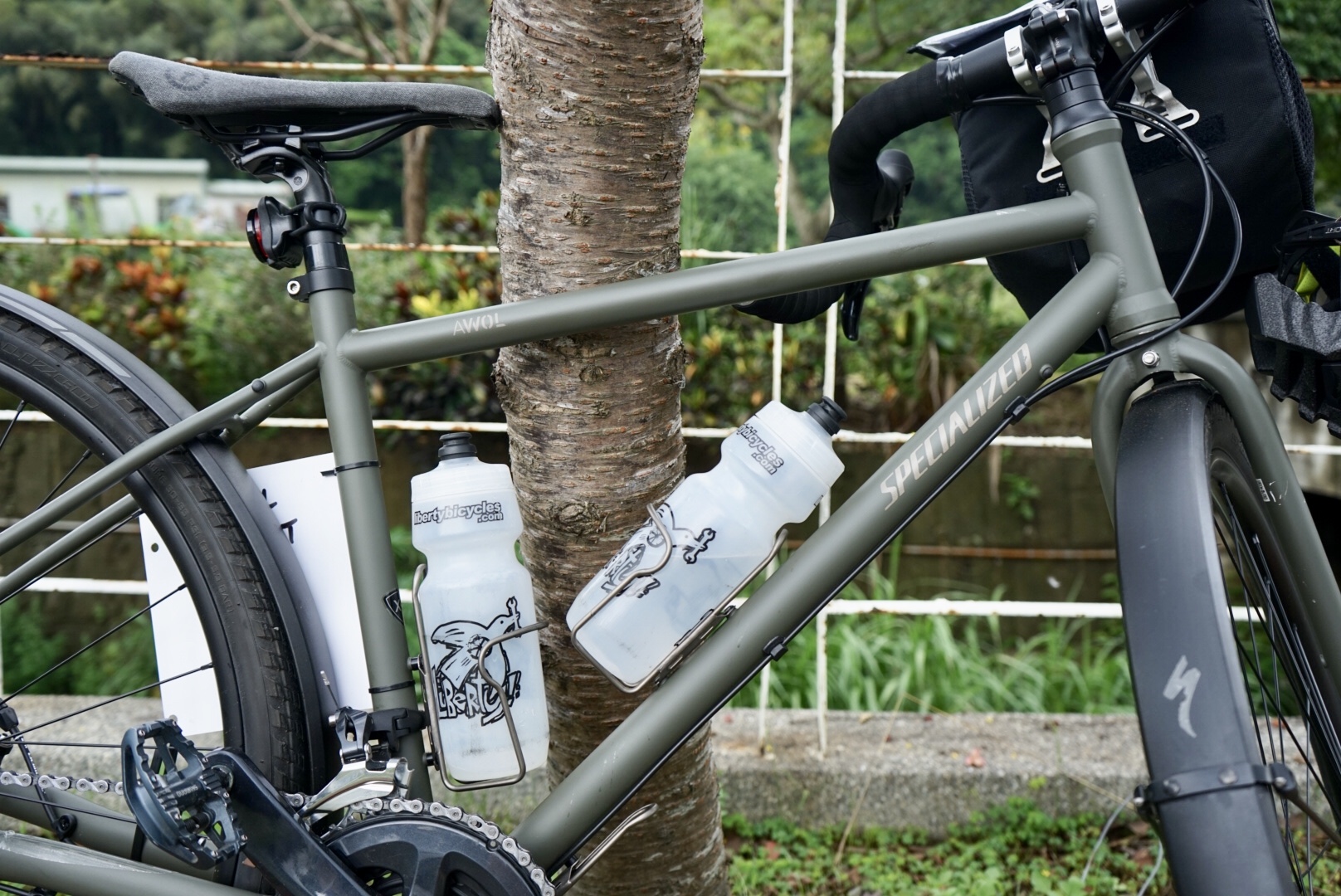 Although TDA has never operated in Taiwan before, the bicycle has long been woven into the country's history and culture. Since the mid-1900's, the country has been manufacturing bicycles and bicycle parts for the world market. In the last 20 years, after China became a strong competitor in the low-end market, Taiwan began to focus on mid and high-end products. Companies like Giant, Trek, Schwinn, Raleigh, Cannondale, and 729 other manufacturers use factories in Taiwan to produce their two-wheeled products. Their bikes are of high quality and are available world-wide.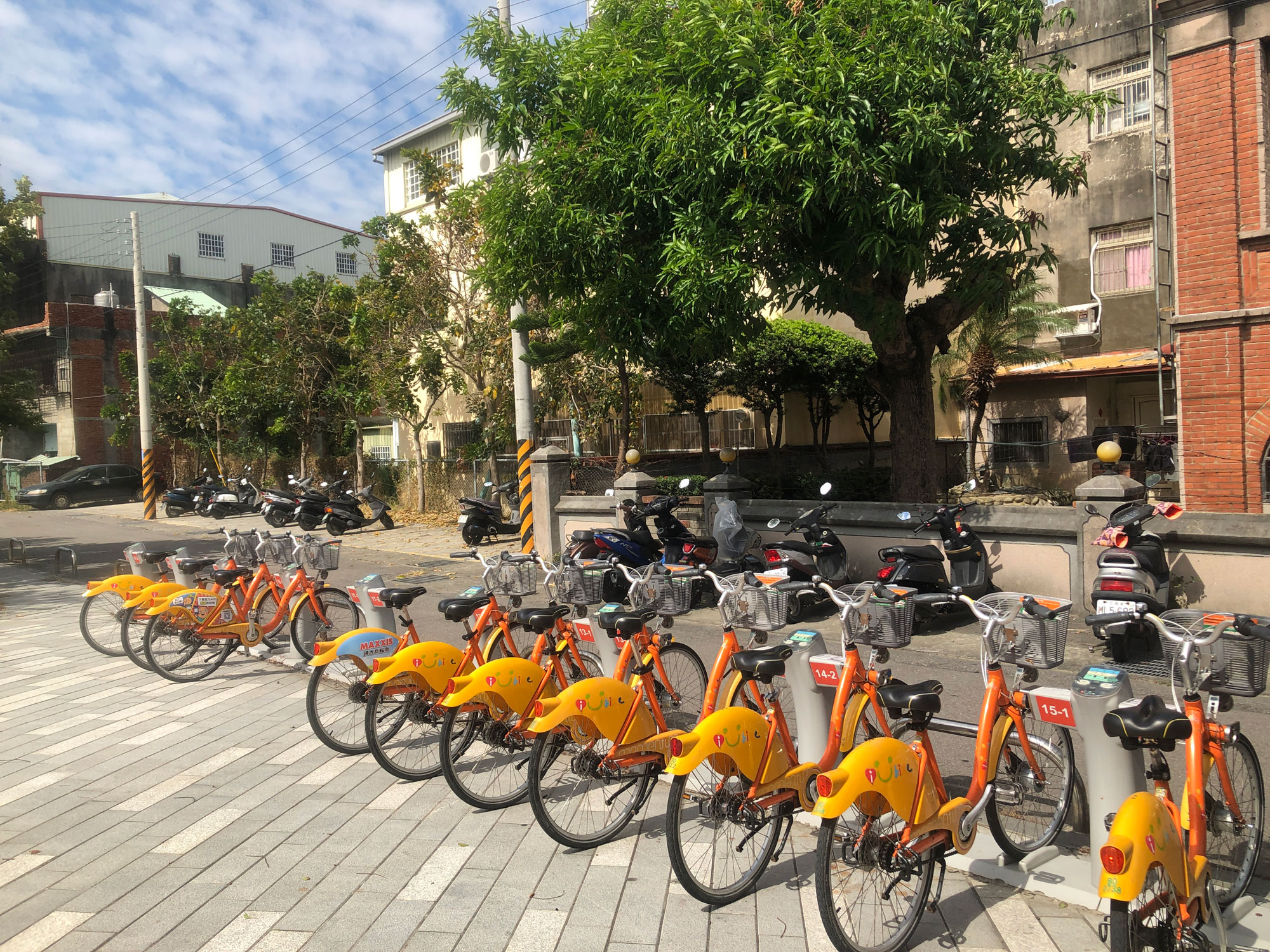 In an economy largely dependent on bicycle sales, I was surprised to see relatively few bicycles roaming the busy streets of Taipei. The only lycra-clad cyclists we saw were those out on Sunday morning enjoying the quiet streets that comprise Cycling Route No. 1, just one of the many government sanctioned bike routes around the island. Though the influence of the bicycle industry may not be evident in the number of daily cyclists on the streets, it is wildly clear when you take some time to explore the infrastructure that was built just for bikes. A bright orange bike share can be found strategically around the city and folding bikes with 20-inch wheels are common for daily commuters – wise solutions for a city where restaurants, apartments, and parking spaces are all tightly packed next to one another.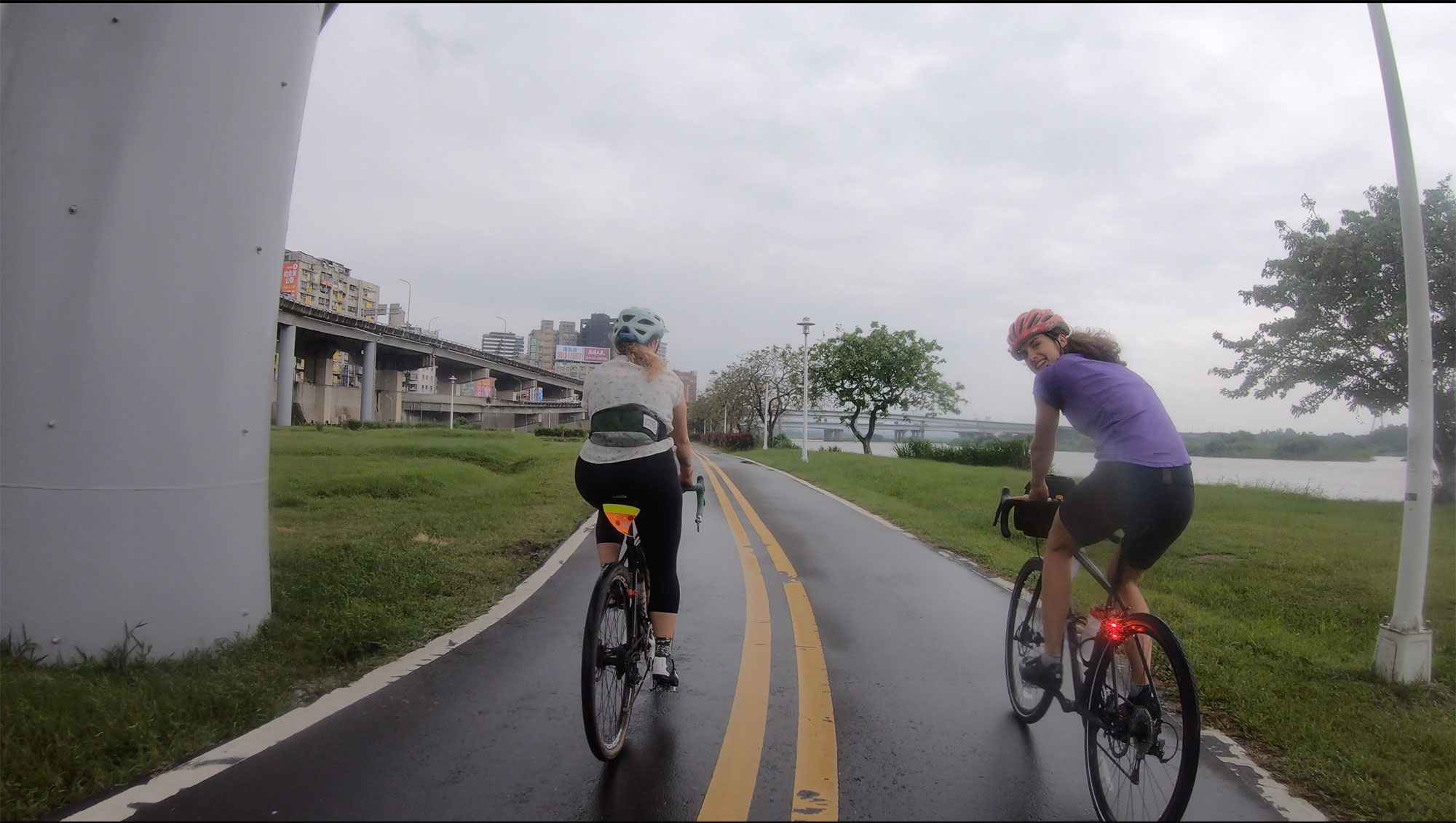 But where it is really obvious, is the bike path that we will follow to make our way out of Taipei. Though it stretches far beyond the length of the city, it is nestled in a wide open green space following the Tamsui River. A ride at any time of day along the path sees bikes, wheel chairs, runners and dog walkers. While clearly built as a bike path, it is remarkable to see the many ways that the residents of Taipei interpret and integrate this infrastructure into their lives. The cycling industry's influence benefits the residents in many more ways than simply providing them bikes.
RELATED
TOUR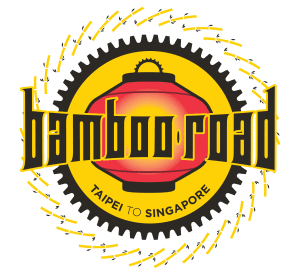 Bamboo Road
FULL TOUR
Many of us have criss-crossed this beautiful area on a 'shoestring' over the years. Now return with us and spin through stunning mountains, along…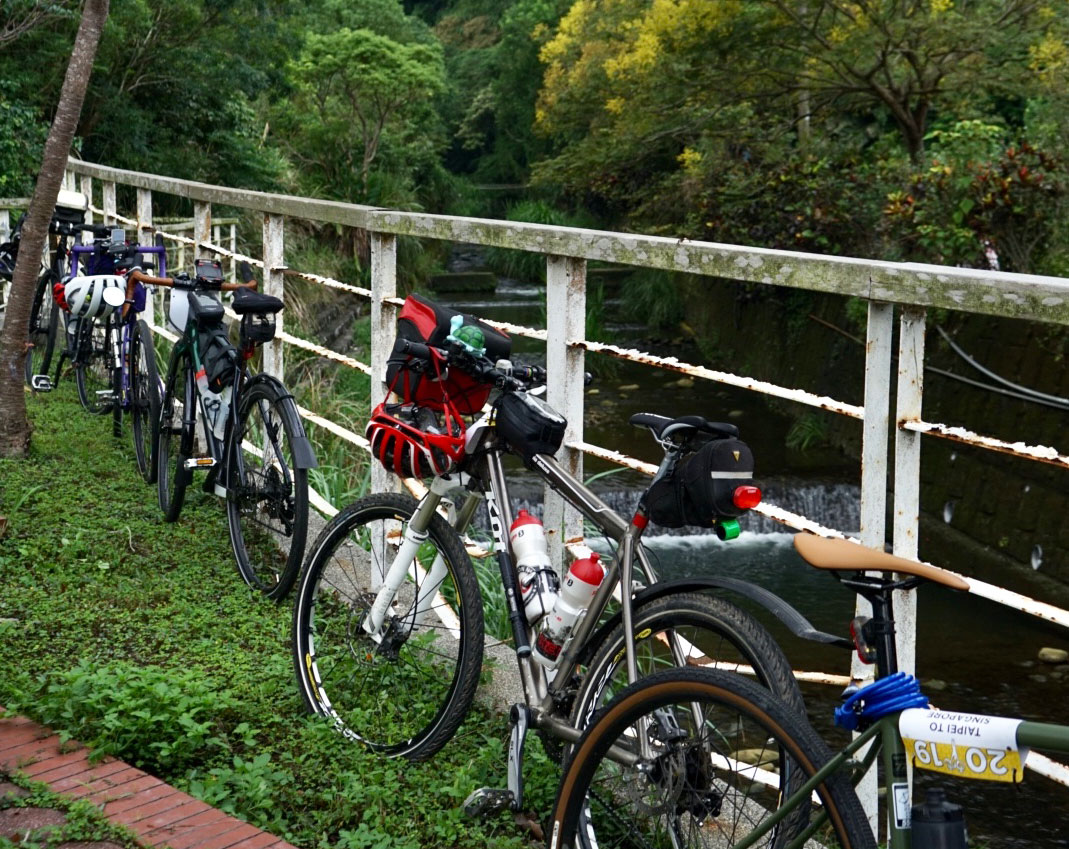 Taiwan's cycling industry also benefits TDA riders every day! Looking around, it is easy to spot the many bikes that have made the journey back across the seas. Salsa Fargo, Specialized AWOL, Raleigh Sojourn, Norco Search, Kona Unit – each of these bikes were brought to life on this island.
After completing the 1,000 kilometre loop around Taiwan, we will continue onto mainland China and head south through 5 more countries (Vietnam, Laos, Cambodia, Thailand, Malaysia) before pedalling into the bustling mega metropolis of Singapore. Each country will have different scenery, languages and cuisines. For now, however, as we ride around this luscious island, we will be reminded with every pedal stroke of our connection to this land, these people and this economy.
Go to Homepage
Zen & The Bamboo Road Bicycle Tour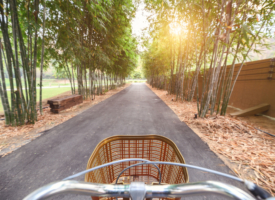 Although I have written a script for a short video, "I Seek", and have written a blog or two about searching for enlightenment, I do not think that anyone who knows me well will say that I am a spiritual person or have any particular inspiration that will shake the world. Nevertheless, like most people, I try to make sense of the world around me. I have even made a few feeble attempts at meditation. I am fascinated by bamboo and because I am in awe of Zen masters such as one of my favourite writers Peter Matthiessen, I enjoyed reading a little piece on a website called Presentation Zen called "Be Like the Bamboo: 7 lessons from the Japanese forest".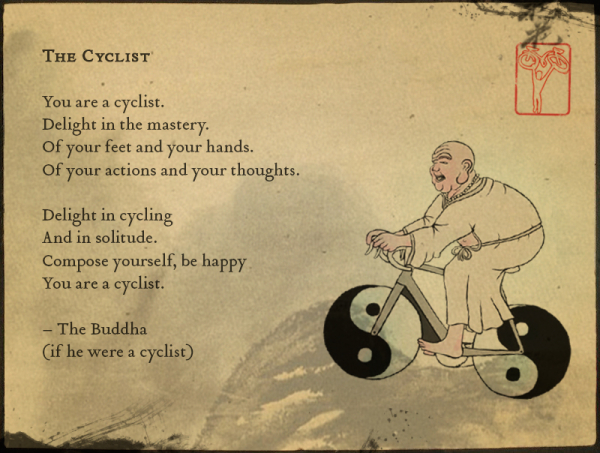 In a couple of months from now a group of 30 or so riders will be cycling on one of our more exotic tours called the Bamboo Road. This year it will start in Taiwan and continue through Southern China, Vietnam, Laos, Cambodia, Thailand and Malaysia, before finally drawing to a close in Singapore. In all those countries there is plenty of bamboo in evidence so, with that in mind, I thought I would briefly go over the '7 lessons from the Japanese forest' as they apply to our Bamboo Road tour.
1. Bend but don't break. Be flexible yet firmly rooted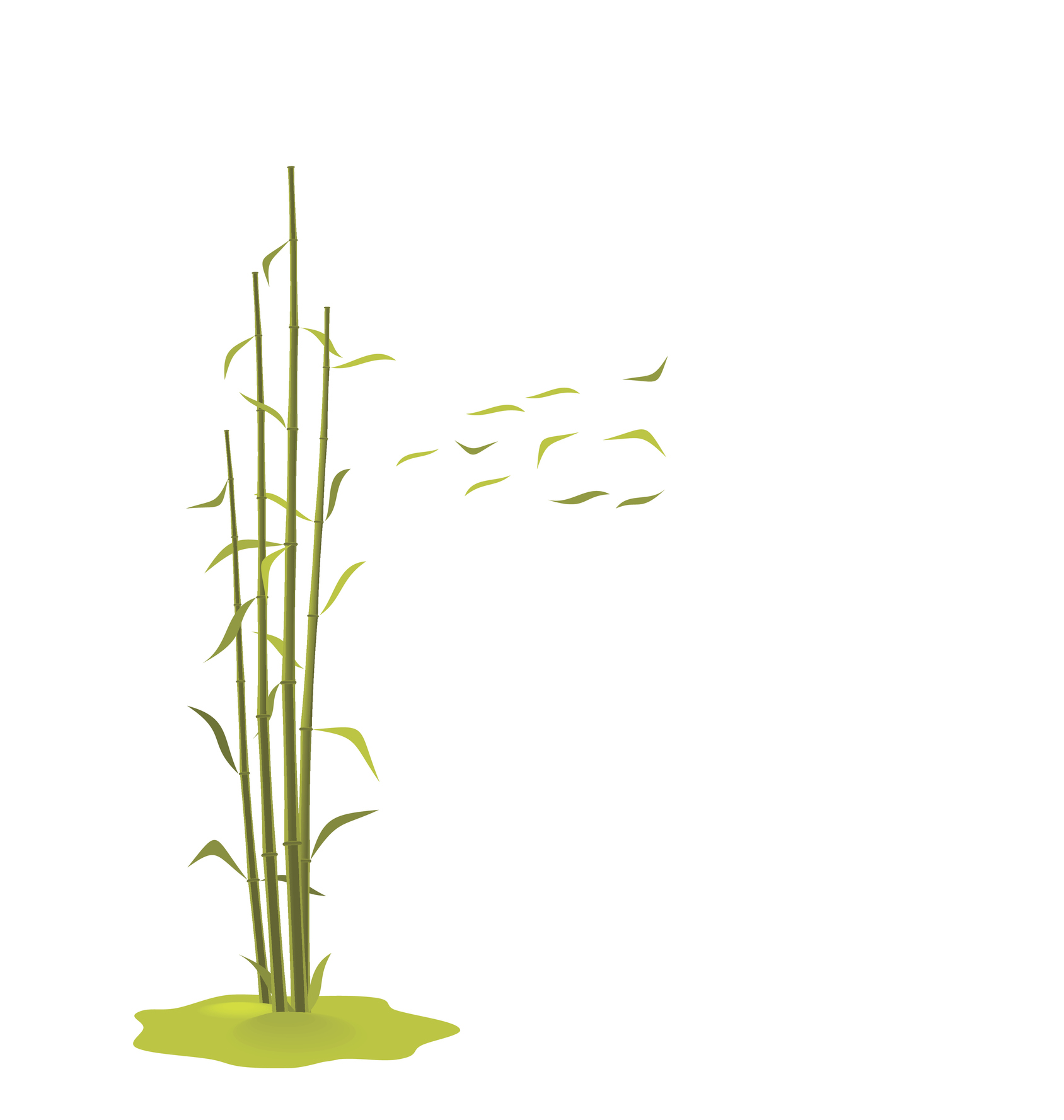 Cycling 100 km a day, at times under very unfavourable conditions, can bend any person. Add to this the fact that one may be cycling in areas of the world that are completely new to them can further unnerve a rider. However, if you keep in mind and stay rooted to the reason why you are there and to what you are doing, you will, like the bamboo, survive any storm coming your way. As the famous martial artist Bruce Lee once said, "notice that the stiffest tree is most easily cracked, while the bamboo or willow survives by bending with the wind".
2. Remember: What looks weak is strong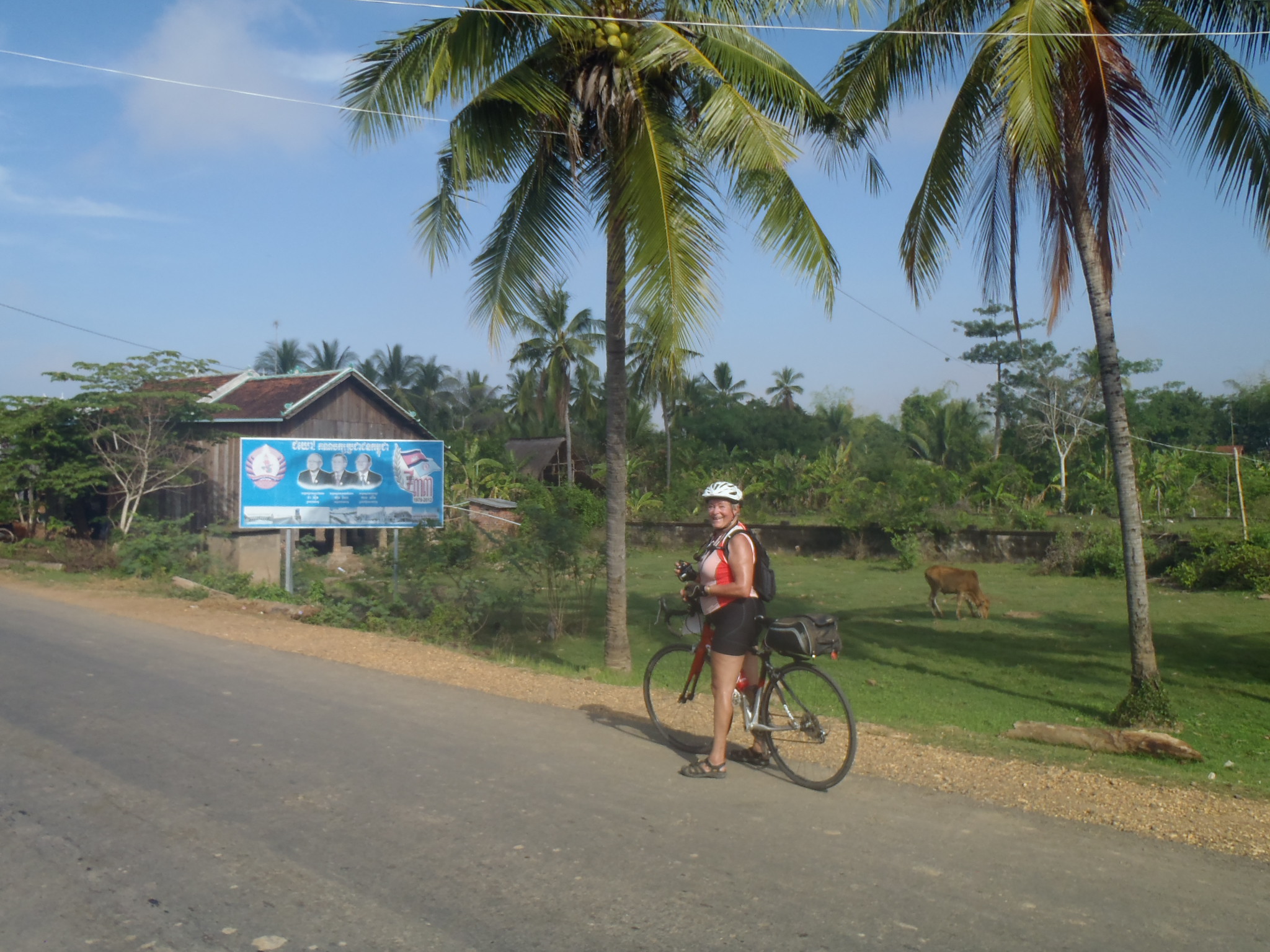 Who would guess that bamboo trees have a higher tensile strength per weight than steel? If you look at the pictures of the participants on the Bamboo Road tour, they may not look like they are Olympians or finishers in Ironman triathlons. Yet these men and women, some of them in their sixties or even seventies, who may not look like they can cycle centuries (100 miles), can best illustrate that looks can be deceiving. They are super strong, in their bodies but even more so in their inner mental strength.
3. Be always ready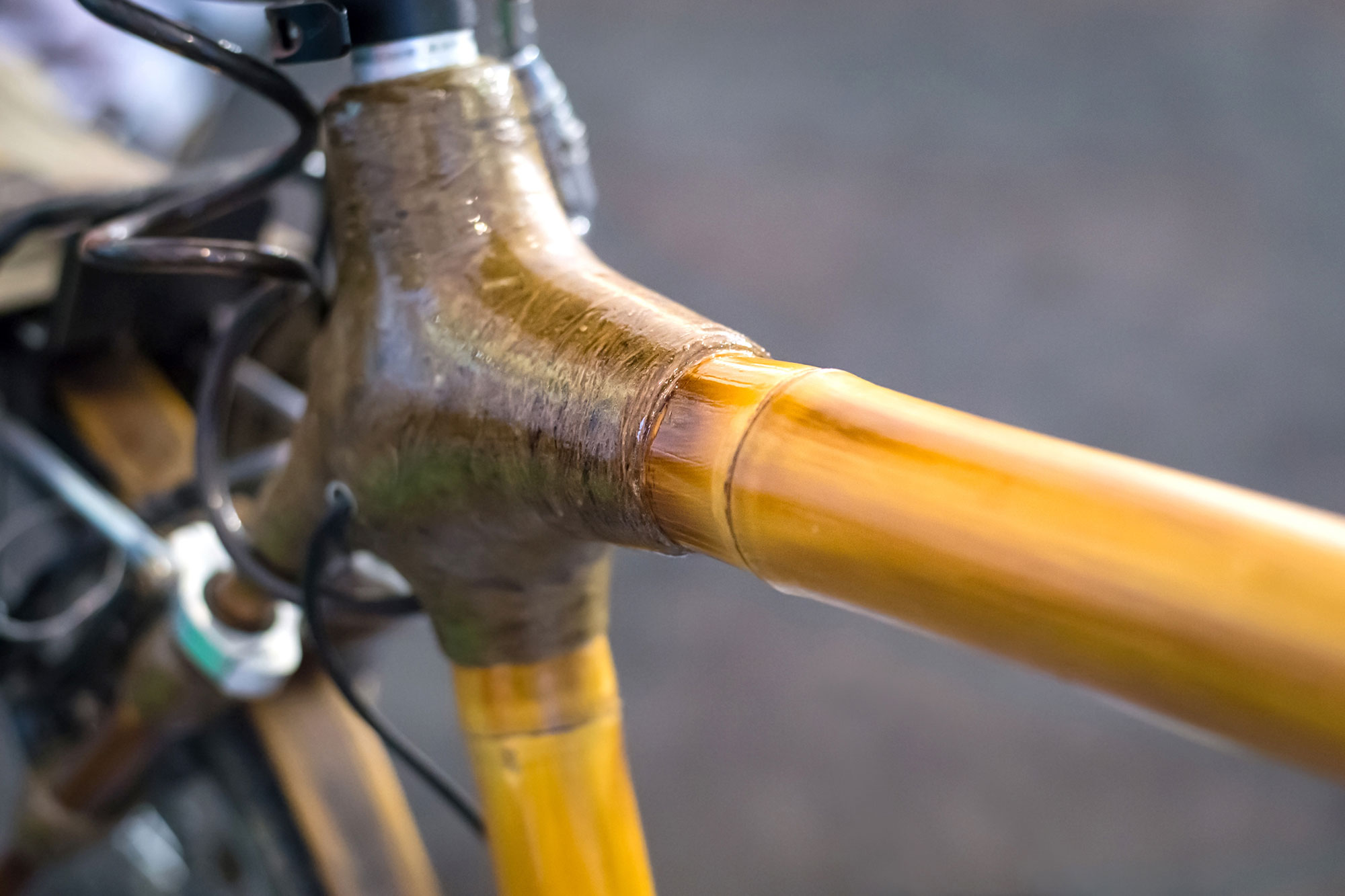 If you look closely at a bamboo tree, you will see that it requires no processing for it to be used in building or for a wide variety of needs. Of course, any cyclist that wants to survive a ride, whether to the corner shop or to the top of a mountain, must always be ready for the unexpected. After all, being on two wheels maybe magic but it is magic that requires your full attention.
4. Unleash your power to spring back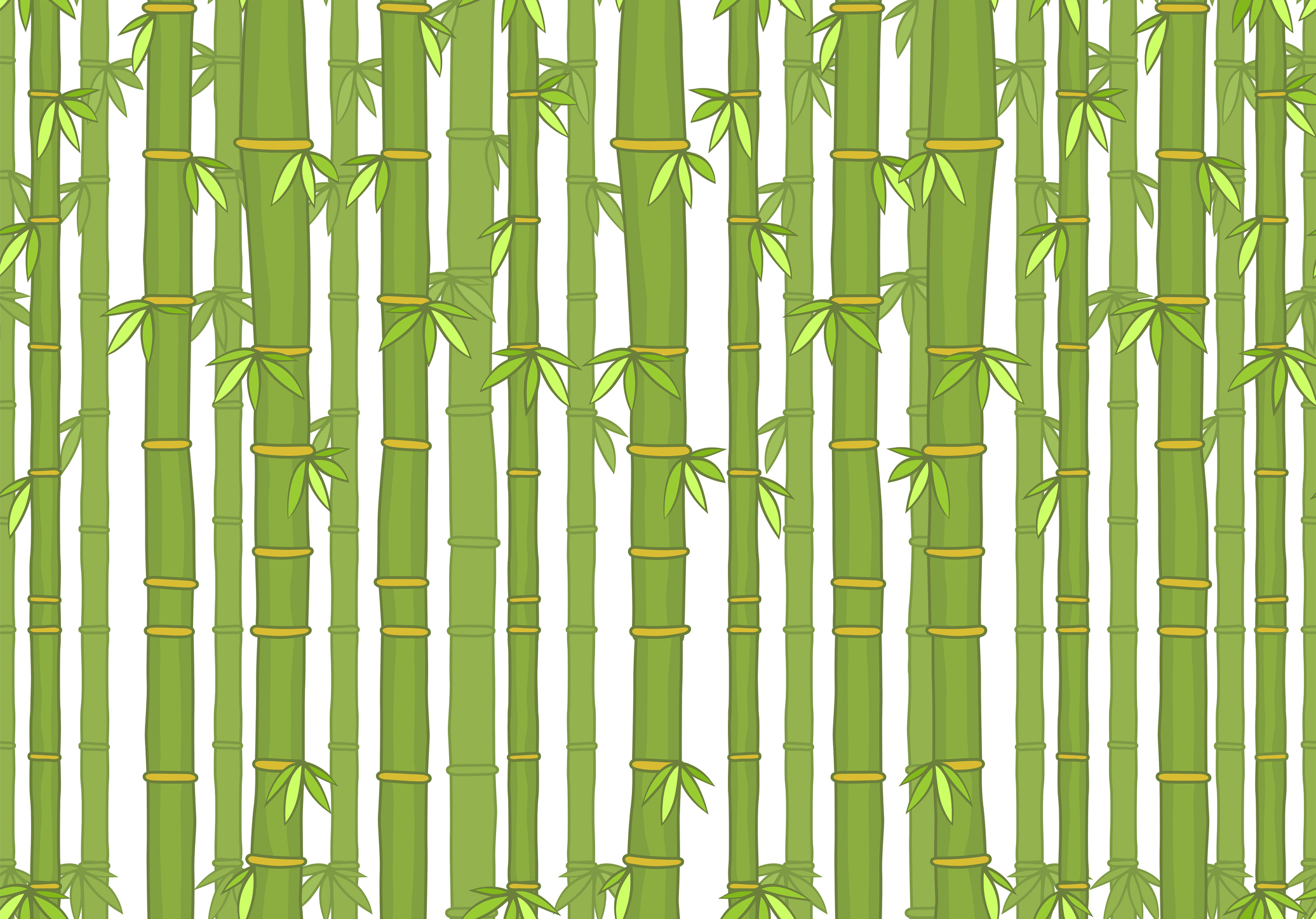 Bamboo is like a loaded spring that can be bent.The more it is bent, the stronger the spring back will be. So, it is with cyclists on the Bamboo Road tour. The longer they cycle, the stronger they get. New arrivals at first wonder how will they cycle the 90 km scheduled for next day. By the end of the tour 100 km and 1000 m of climbing feels like an easy day. Like the bamboo, they have learned how easily they can spring into action.
RELATED
TOUR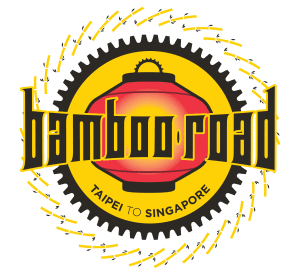 Bamboo Road
FULL TOUR
Many of us have criss-crossed this beautiful area on a 'shoestring' over the years. Now return with us and spin through stunning mountains, along…
5. Find wisdom in emptiness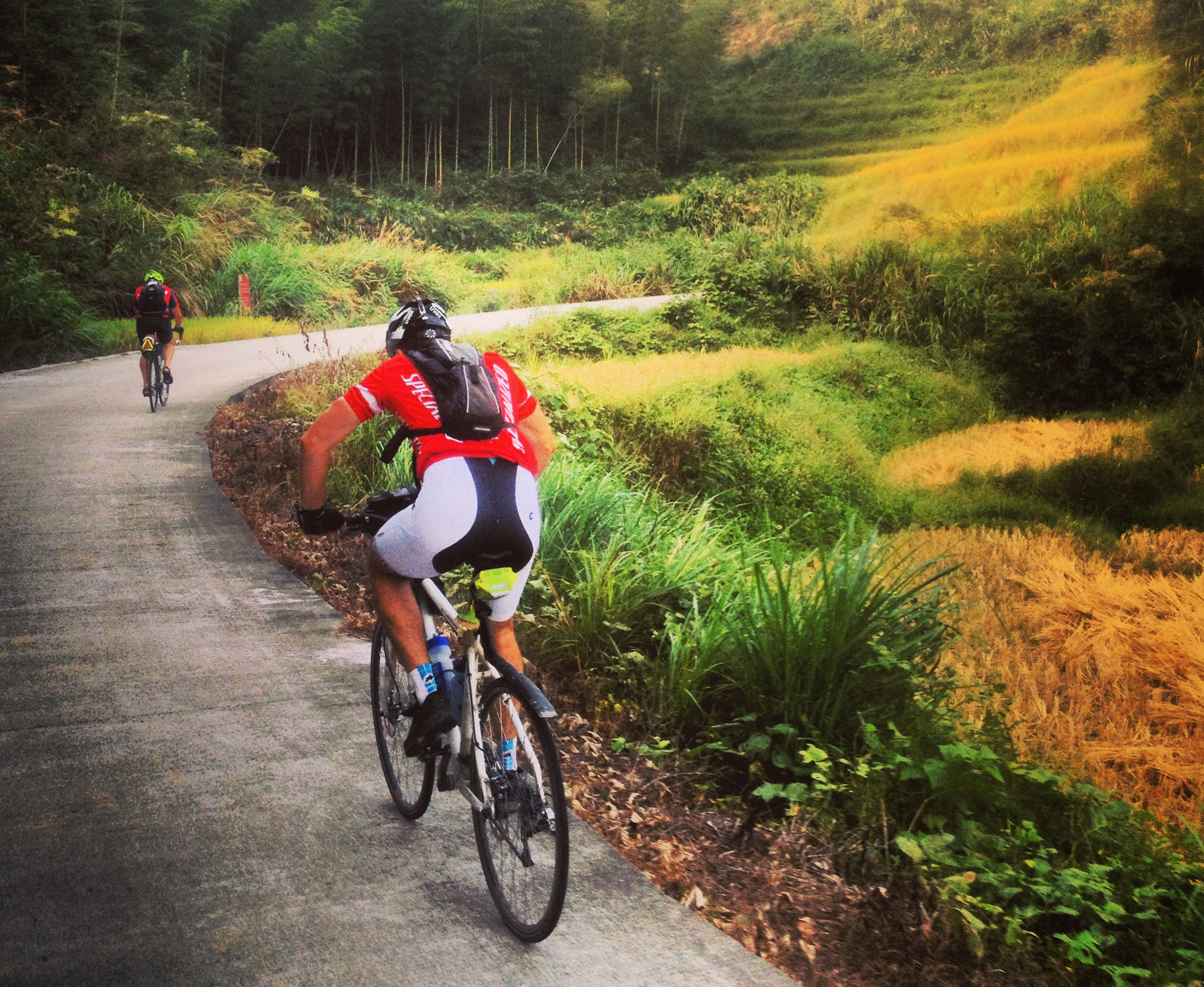 We all know that bamboo is hollow. On a cycling tour, there will be days when the wind is in your face, the raindrops are rolling down your cheeks, the hill ahead of you feels like Mount Everest and you will be asking yourself, why? What is the point? You will feel empty and hollow. But just as the hollowness of bamboo gives it tensile strength so does any obstacle that you will face on tour. The more you will look, the more likely you will find wisdom
6. Commit to (continuous) growth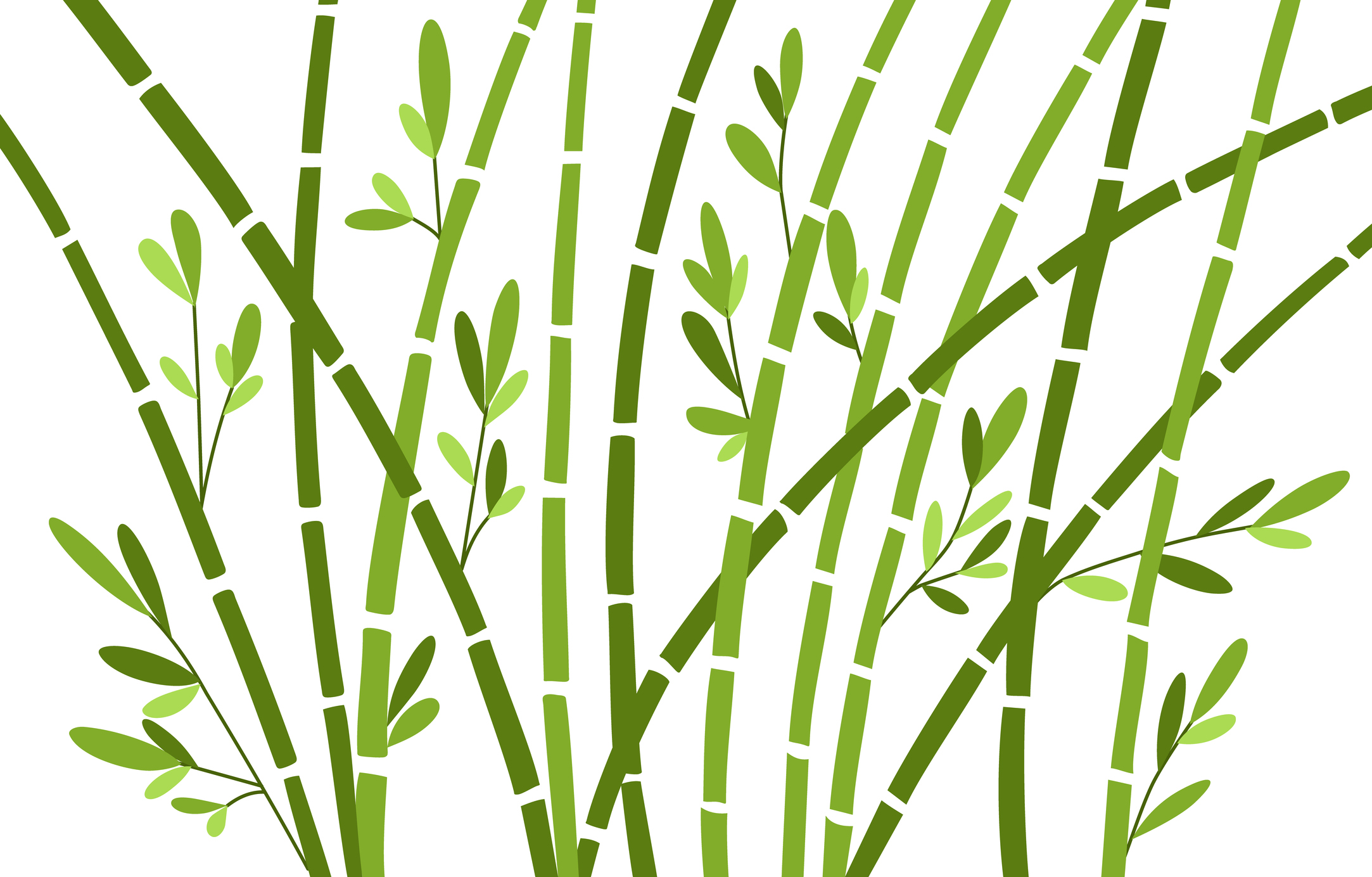 According to the Guinness World Records, bamboo is the fastest growing plant on the planet. One species grows by almost a metre per day. Human beings can't grow, either physically or spiritually, at such a fast speed. However, those who are committed to growth understand that travel to faraway places and the discomfort it may bring them, is part of their spiritual and emotional growth, change that contributes to their well being and to the well being of the people around them.
7. Express usefulness through simplicity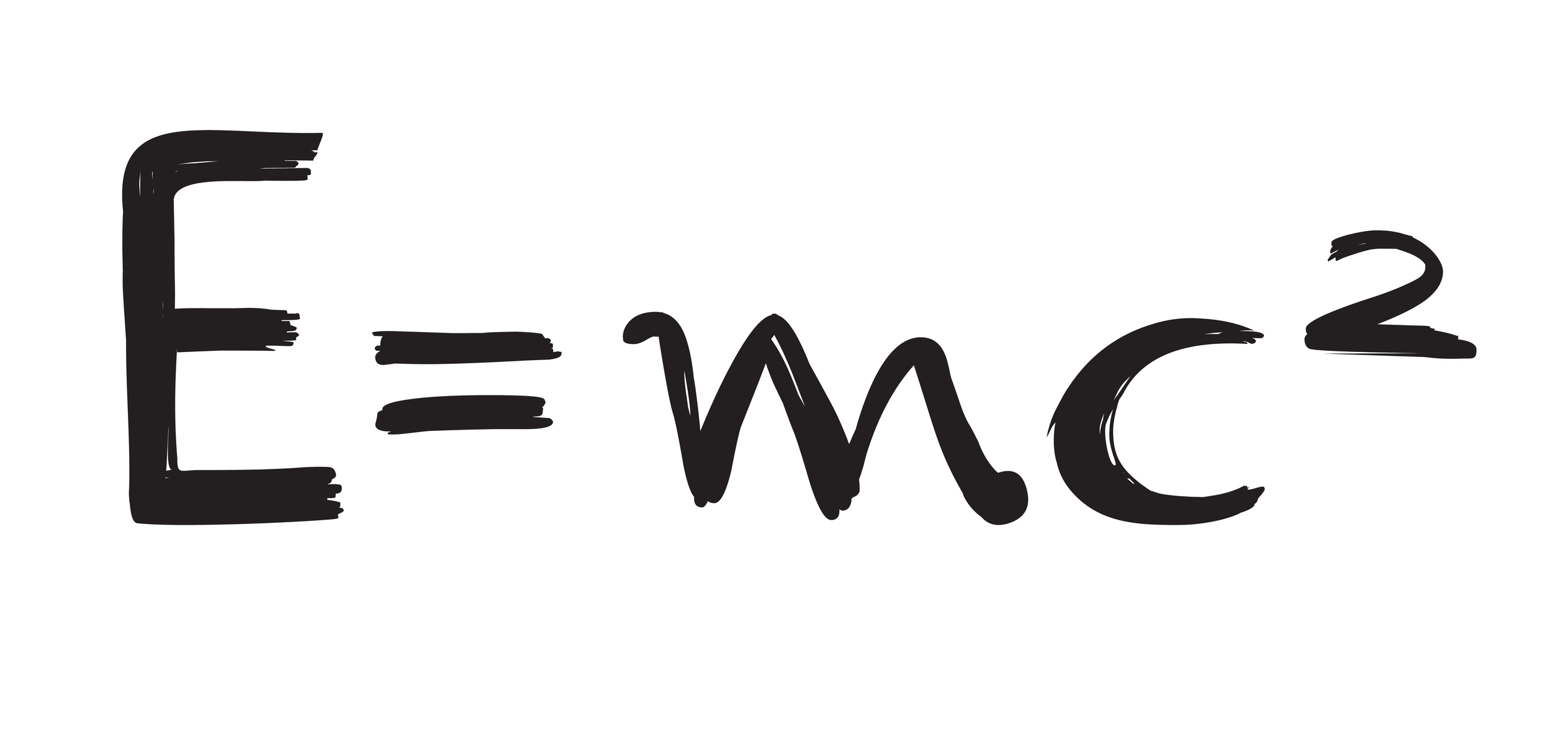 It was the ultimate genius, Albert Einstein, who said "everything should be made simple as possible but not simpler". In the article, "Be Like the Bamboo: 7 lessons from the Japanese forest", the author Garr Reynolds quotes the Aikido master Kensho Furuya "The bamboo in its simplicity expresses its usefulness. Man should do the same." Many of us, and I think Albert Einstein would concur, believe that the bicycle is the most simple and efficient mode of transportation ever invented and that there is no better way to express its simplicity than to ride it for a few thousand kilometres on tours like the Bamboo Road. While you are riding be sure to keep a close eye on the amazing uses of bamboo along the way.
Go to Homepage
A Guide To Cycling Around South-East Asia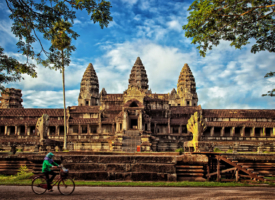 The magical and mysterious region of Southeast Asia has in recent times become a mecca for international travellers, including an ever growing number of long distance cycle-tourists. Its allures cover a broad spectrum, from ancient and modern civilizations influenced by Buddhism, Hinduism, Islam and folk religions, to spicy culinary delights and every kind of fruit imaginable. The beauty of its diverse terrain and the warm and often hot and humid climes beckon work and winter weary farang to embark on a spiritual retreat at a centuries old temple, a kickback holiday on a tropical isle, or in this case an extended tour from the best seat imaginable – your bike.
While Southeast Asia is typically defined as consisting of eleven countries that reach from eastern India to China to the Philippines, this blog focuses on exploring its heartland of Thailand, Laos, Cambodia, and Vietnam, on two wheels. These neighbouring mainland nations share much in common including the mother Mekong river, super friendly local peoples, relatively low crime rates, and the at times overbearing influence of China, but each delivers its own unique and rich experience.
RELATED
TOUR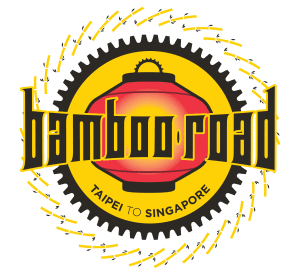 Bamboo Road
FULL TOUR
Many of us have criss-crossed this beautiful area on a 'shoestring' over the years. Now return with us and spin through stunning mountains, along…
The Grand Circle
In fact there is so much to indulge the senses that this blog is simply going to outline a grand circle tour that encompasses many of the region's must visit locales, with the aim of encouraging you to dream of riding your bike through this awesome corner of the planet. Everyone's itinerary is different, for some it will be mostly about cycling, while others will choose to sojourn in places that enthral, or divert off the beaten track to where hidden discoveries await. I cycled from Hanoi to Bangkok as part of our company's Bamboo Road cycle tour in 2017, and I plan to go back for more later this year. Whatever your priorities this route serves as a baseline itinerary for what is bound to be a thrilling adventure of a lifetime. The ideal time to embark on this 3 to 4 month adventure covering approximately 5500-6000 kms is mid October, with the aim of finishing between late January and mid February. This is generally the driest part of the year when temperatures are overall slightly cooler than at other times, ranging from warm to hot. Within this timeframe the ideal locale to start pedalling is probably Vientiane, the capital of Lao, and from there riding towards northern Vietnam, down most of its length, then into Cambodia, along Thailand's coast to Bangkok, than upcountry to Chiang Mai, and back into Laos.
What to Bring
SE Asia has a road network whose primary routes are generally in good to excellent condition, and if you must bring a road bike than sticking to pavement will be your approach. But you'll also be dealing with more traffic, above all scooters, and your ability to truly explore will be reduced. With that in mind, a gravel or cross or hard tail mountain bike are the best choices, as they will enable you to navigate secondary and rougher roads and to adopt a "go wherever I choose" approach. Puncture resistance tires of width 32-40 mm and a cache of spare tubes will serve you well.
Campsites are rare and there are reasonably priced and comfortable accommodations to be found virtually everywhere. Likewise cheap restaurants and delicious food abound, so there is no need for a tent, sleeping bag, or cooking equipment. In short, you can plan on travelling fairly light, with the strongest rear rack you can buy, a set of quality panniers containing a few changes of cycling and casual clothes, footwear, rain gear, the tools and spare parts essential to keep your bike rolling, a smart phone/camera utilizing local SIM cards, detailed country maps, basic toiletries including sun protection, and your documents.
Visas can be obtained at your point of entry/border crossing; the exception is Vietnam which has to be secured in advance. In terms of money, bring a reasonable amount of US$ cash for use when needed; beyond that your debit/credit card will work for withdrawing local funds – just be aware its always safer to use ATMs inside larger banks than street side machines. Note that the US$ is the predominate currency in Cambodia and ATMs in the larger Khmer towns and cities will surprisingly spit out greenbacks.
Laos
The "Land of 1000 Elephants" is the least densely populated, the cleanest and the most relaxed of the 4 countries en route; in other words the perfect place to acclimatize and begin spinning one's wheels. Some of the must see highlights include:
The languid temple strewn capital city of Vientiane offers low cost digs, great street markets, a fascinating old quarter, delicious food washed down with Beer Lao, your introduction to the Mekong river sunsets, and quality bike shops.
Heading north, check out the cluster of Buddhas at Vang Sang, and then go caving, rafting and zip lining in rural paradise around Vang Vieng.
330 km north of Vientiane at the confluence of the Mekong and Nam Khan rivers lies the UNESCO World Heritage city of Luang Prabang, famed for its 33 wats (temples), royal history, French colonial villas, saffron clad monks, and world class gastronomy. LP is also one of the country's eco-tourism centres and its nearby waterfalls, mountain bike trails, and serene landscapes will ensure your stay here is longer than expected.
From Luang Prabang, cycle northeast towards Vietnam. En route you'll encounter vividly attired local tribes, including the Hmong, as you spin through rustic countryside, alongside river valleys and up and down twisting roads over mountain ridges.
Vietnam
Vietnam stretches almost 1500 km from top to bottom, bordered by the Gulf of Tomken and South China Sea on the east and a series of mountain ranges characterizing much of its western and northern frontiers. Away from the coast it's rarely flat, with hilly terrain, and tropical forests in abundance. Outside of the more mountainous areas it's also very heavily populated, and the omni-present scooter dominates traffic – cyclists beware. All in all Vietnam is a bargain and a feast for the senses, including its renowned national cuisine, conical hat clad peoples and ubiquitous rice paddies.
From the border at Tay Trang head across forested hills to Dien Bien Phu where the Viet Minh defeated the French in 1954. Then turn north on route 12 through hill tribes country bound for the trekking centre of Sa Pa, surrounded by the country's highest peaks. Turning southeast, breathtaking Route 32 is a premium option that will take you via Mu Cang Chai (see above photo) and usher you most of the way to Hanoi.
In this 1000 year old capital city it's imperative to dodge the seemingly millions of scooters. Dive into the unbelievable street food while exploring the old quarter and paying homage to Ho Chi Minh's mausoleum. Leave your bike for a tune up in town, and take the bus for a kick back side trip to the World Heritage site that is mystical Ha Long Bay's thousands of limestone karst islands.
With your legs and spirits rejuvenated, explore Vietnam's extensive coastline and empty beaches en route to the Nguyen empire's capital of Hue, and the atmospheric town of Hoi An, before heading inland to the temperate garden center of Da Lat. From there route 20 will steer you to Saigon, the "Land of the Blue Dragon's" pulsating metropolis. Here the War Remnants museum will give you a sobering reminder of the ravages of the USA-Vietnam conflict before you immerse yourself back into the bustling streets and heartbeat of this fast forward moving nation.
Cambodia
Cambodia is a paradox. On the one hand the "Land of the Khmer" is SE Asia's poorest country, on the other it's steeped in history and mystery. And while the genocidal era of Poi Pot and the Khmer Rouge is fading into the past, the omnipresent rule of the current one party state is not to be messed with. For the cycle tourist Cambodia offers the tranquility of cycling on quiet roads along the Mekong past villages of stilted houses before you encounter its principal destinations.
Depending on your chosen route, you'll probably meet the Mekong at Kratie, where Irrawaddy dolphins frolic in its waters, or in the unhurried provincial town of Kampong Cham. From there we recommend taking the back roads on the south side of the river to where the ferries cross into downtown Phnom Penh. This sultry capital has much more to offer than casually meets the eye, above all its gilded national palace compound, riverside restaurants, street markets, and anything goes nightlife.
Leaving Phnom Penh you have 2 enticing but entirely different options – pedalling the smooth pavement of Highway 6 or taking a leisurely boat cruise meandering up the Sap River and across Tonle Sap lake. Both will deliver you to Siem Reap, gateway to the Angkor temples complexes. The town of Siem Reap can be an assault on the senses, with hordes of tourists congregating around gaudy Pub street, but it does have many fine dining options and some cool handicraft markets. Remember to buy your tickets to the temples on the outskirts of town before taking a tuk tuk with guide or your bike to gape at Angkor Wat, the world's largest religious building, Bayon's faces of Buddha, jungle swallowed Ta Prohm, and the other fortunately less frequented temples. It's best to arrive at sunrise before the throngs of Chinese package holidayers overwhelm the place.
Back on your bike, the Thai border at Poipet is a quick 200 km west but we recommend instead taking the longer route south via the laid back towns of Battambang and Krong Koh Kong, before entering the Kingdom of Siam along the Gulf of Thailand coast.
Thailand
Known as the "Land of Smiles," SE Asia's densely populated economic and tourist engine, has it all; culinary paradise, temples and ruins, kick back Islands and beaches, hedonism and spirituality, elephant festivals and agricultural drudgery, all stirred together in one unfathomable and unforgettable pot.
Following the coastline north-eastwards gives the long distance cyclist the chance to slowly adjust to Thai temptations, including the omnipresent massage options. The island national park of Koh Chang and the palm lined bays of tiny Ko Mak are among the many possible retreats that will provide a relaxing respite for tired legs in paradise.
Pattaya marks the onset of more frenetic Thailand, including the unsettling phenomena that is the sexpat industry. We'll leave the seemingly endless list of what to do's in Bangkok, the "City of Angels" (and Demons some would say), to the Guidebook experts. Our only suggestion is that you ferry into this megapolis of 12 million people from the south on the Chao Phraya river and exit by train or bus heading north, thereby reducing your exposure to the smog and nightmarish traffic.
About 50 km beyond Krung Thep's sprawl, Ayutthaya and its network of crumbling temple ruins, is a logical place to hop back in the saddle. From there the 3000 and 1000 series of secondary roads will eventually take you to Sukhothai, whose 13th-14th century Kingdom is often referred to as the Golden Age of Thai civilization. Then it's on to another of the major highlights of the "Grand Circle", namely Chiang Mai, a glittering city of temples, markets and museums that served as the former capital of the Kingdom of Lanna.
Chiang Mai is also renowned for its cooler climate and as a gateway to Thailand's beautiful and rugged northern region. It's the perfect place to base oneself for a few days or weeks or even months, before reality sets back in.
Laos revisited
The final leg of our journey takes one back into Laos at the border town of Muang Nguen and en route to the dense jungle of Nam Ha National Protected Area, home to a rich variety of wildlife including leopards. From there it's a short exhilarating pedal back to sublime Luang Prabang. Hopefully this is where you'll bless your bike for the last time because, and it's unclear the extent to which this is possible nowadays, but if it is, then, as a tranquil finishing touch to your SE Asian odyssey, you should try to float down the mother Mekong by boat to Vientiane.
A few Do's and Don'ts
Don't get into arguments with or criticize the locals. Saving face is a key tenet of Eastern Asian cultures, creating embarrassment or dispute can cause an easy going person to turn nasty. Splurge on massages, they're cheap and the perfect antidote to long days in the saddle. If you are not faint of stomach, eat the street food wherever you're confident it's safe, above all in the larger towns and cities in Vietnam, Lao and Thailand. In Cambodia food poisoning can be a riskier prospect.
Closing Thought
Do it now! South-East Asia is only becoming more popular, its primary destinations more swamped with tourists, and its roads more crowded.
Brian Hoeniger works for TDA Global Cycling. He cycled from Hanoi to Bangkok in 2017 and is planning on spinning onwards from Bangkok to Singapore in late 2019, as a participant on TDAs Bamboo Road tour.
Go to Homepage