E-bikes Are Now An Option On Our Viva Italia & Taiwan Coastal Loop Tours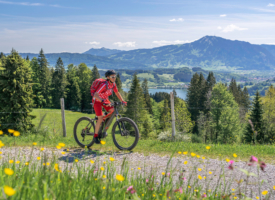 In the fall of 2017, I participated on our company's Bamboo Road Cycling Tour and had the opportunity to test a touring e-bike from Shanghai to Hanoi. When I came home, I wrote a blog called "It is not a donkey and it is not a horse. Maybe it's a mule" which described my experience with the bike and the inherent issues with its use.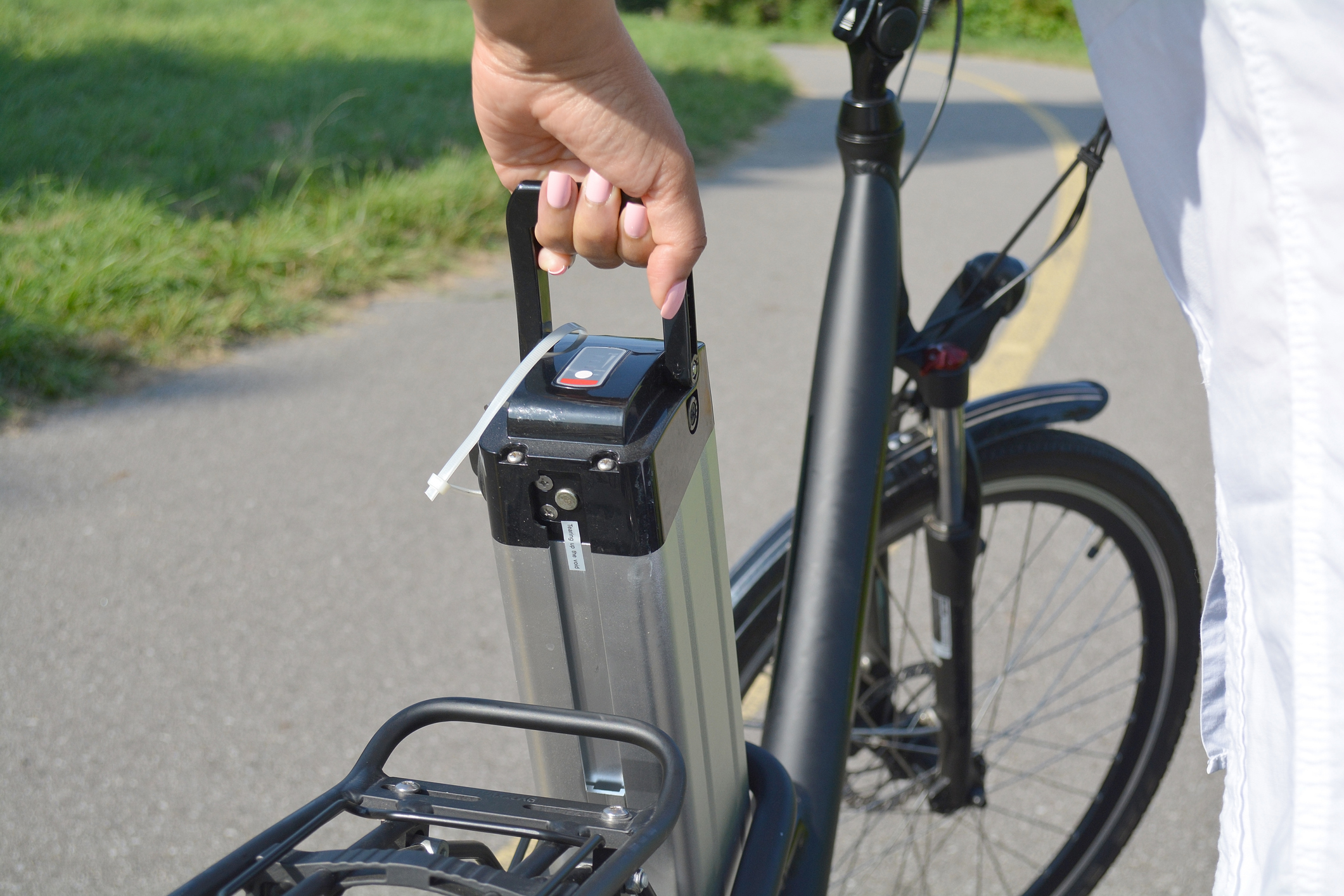 Since then e-bike technology has evolved and so has the debate. E-bikes are becoming lighter. The batteries are better, allowing for a longer range without needing to recharge. As far as I can tell, most, cycling tour companies now offer an e-bike option. These usually involve short one or two-week tours that start and finish at the same point. This is a very important to remember as the main challenge of using an e-bike on a cycling tour is that airlines will not allow e-bike batteries in a rider's luggage. As a result, an e-bike user faces a major and costly challenge.
RELATED
TOUR
Viva Italia
FULL TOUR
It has been said that all roads lead to Rome and the Viva Italia cycling tour is simply more proof that this may indeed be the case. Participants will…
This is not a problem for a company that offers cycling holidays in one area several times in one season. They can rent e-bikes to clients without too much difficulty. It is, however, a much different issue for long distance cycling adventures such as those that our company offers. There are other questions in addition to the flight/battery issue. E-bikes used on cycle touring in areas of the world where electricity interruptions are not uncommon can be an issue. Without having a consistent ability to charge their batteries, the e-bike user and the cycling tour operator have a problem. There is also the dilemma of carrying the heavier e-bikes if they are not being used.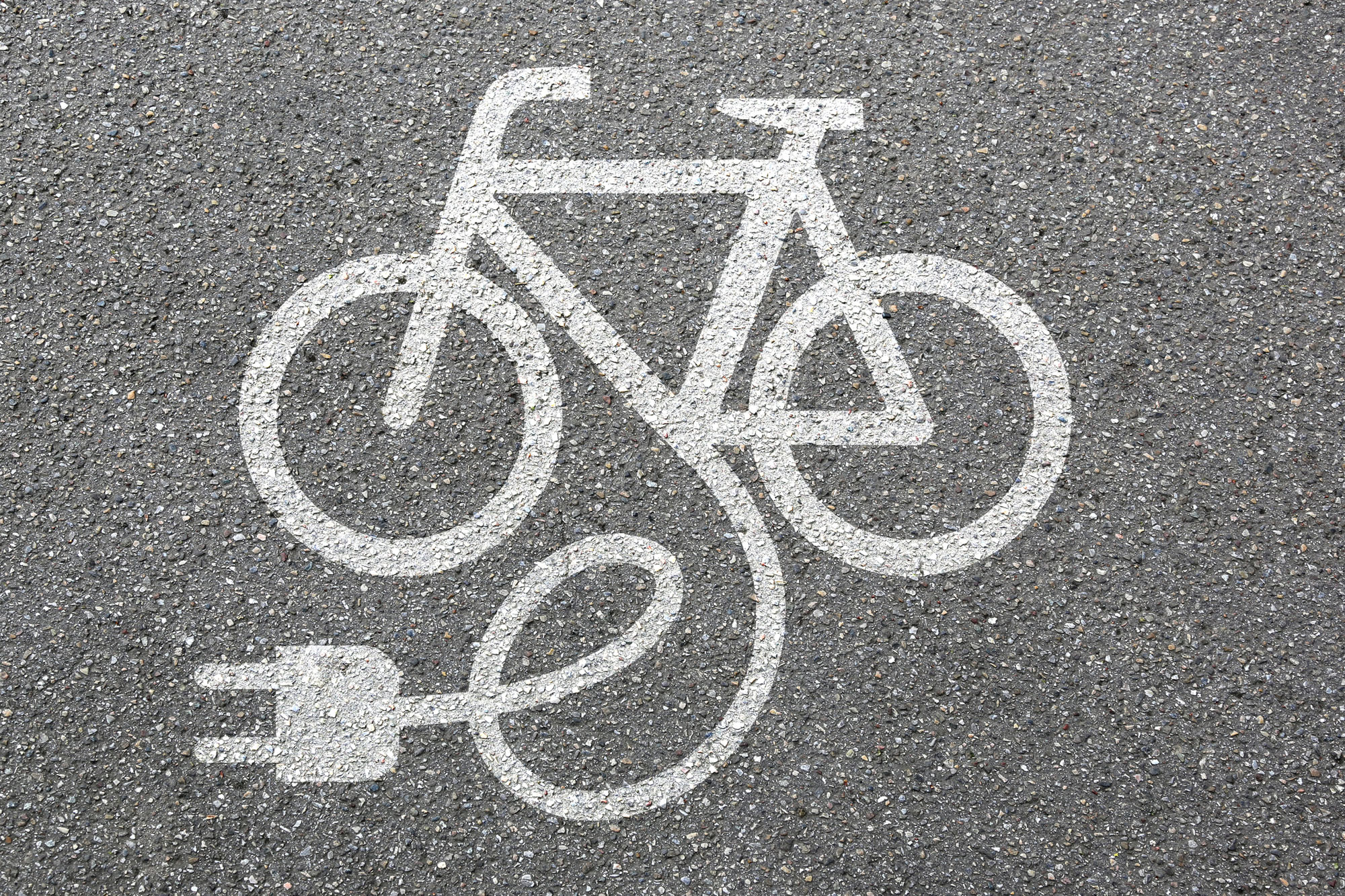 One interesting development are the so-called self-charging e-bikes such as e-jitensha, Nua Electra and Zehus that have hit the market in the past year. They still need further testing to see how much help they really provide and how they will perform on a touring trip as they were not designed with cycle touring in mind. Regardless, these bikes have the same problems with airlines as they can not be transported on commercial flights with their owners. These self charging bikes are much lighter and are really e-assist bikes, meaning that the cyclist must pedal rather than simply use the battery. In theory, these would be the bikes that would work best on a cycle touring adventure.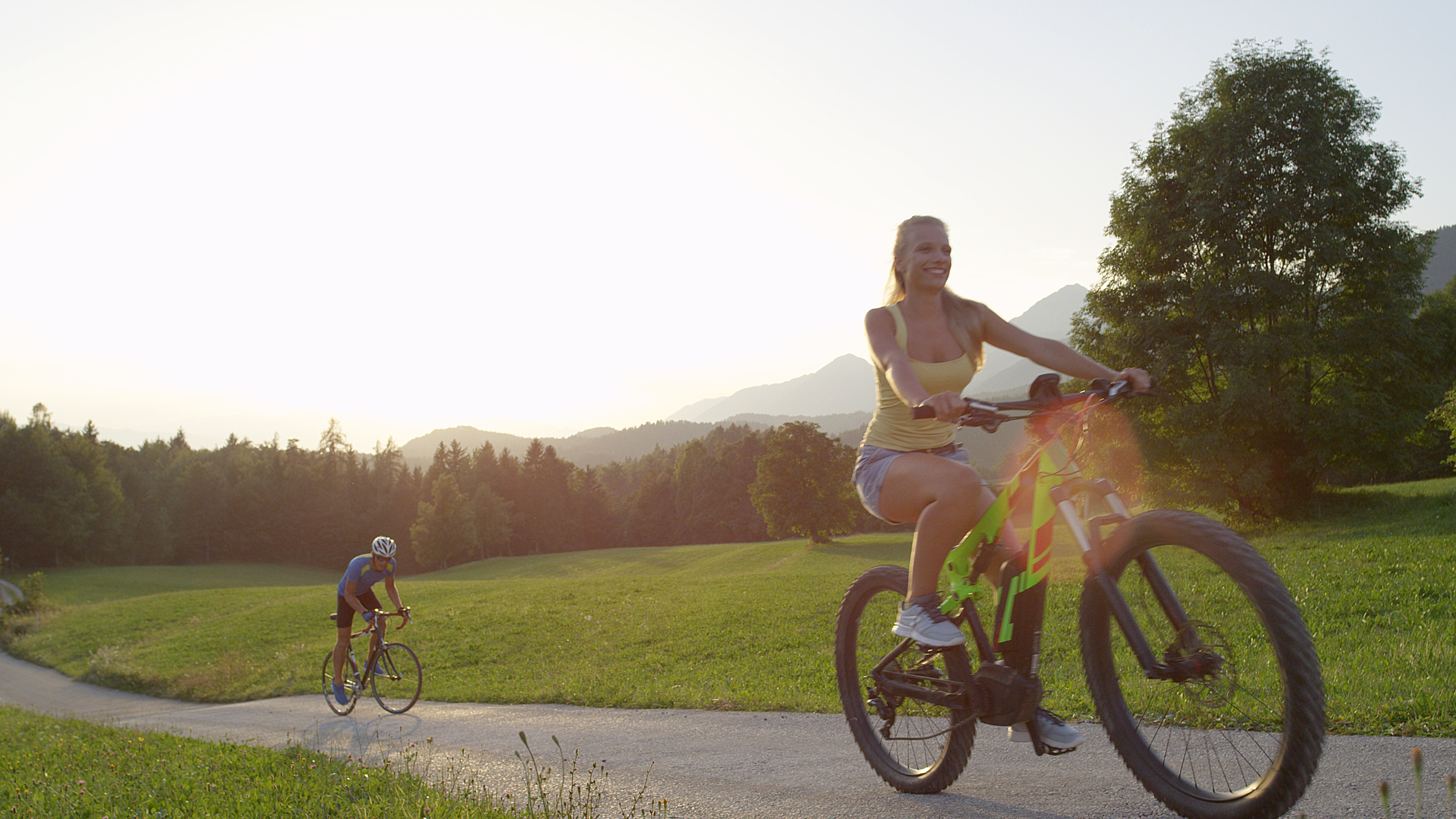 Another issue for tour operators who allow e-bikes on their tours is the impact it may have on non e-bike users, many of whom look down on e-bike cyclists. However, according to cycling operators, their experience has shown that after some initial reservations, this is really a nonissue.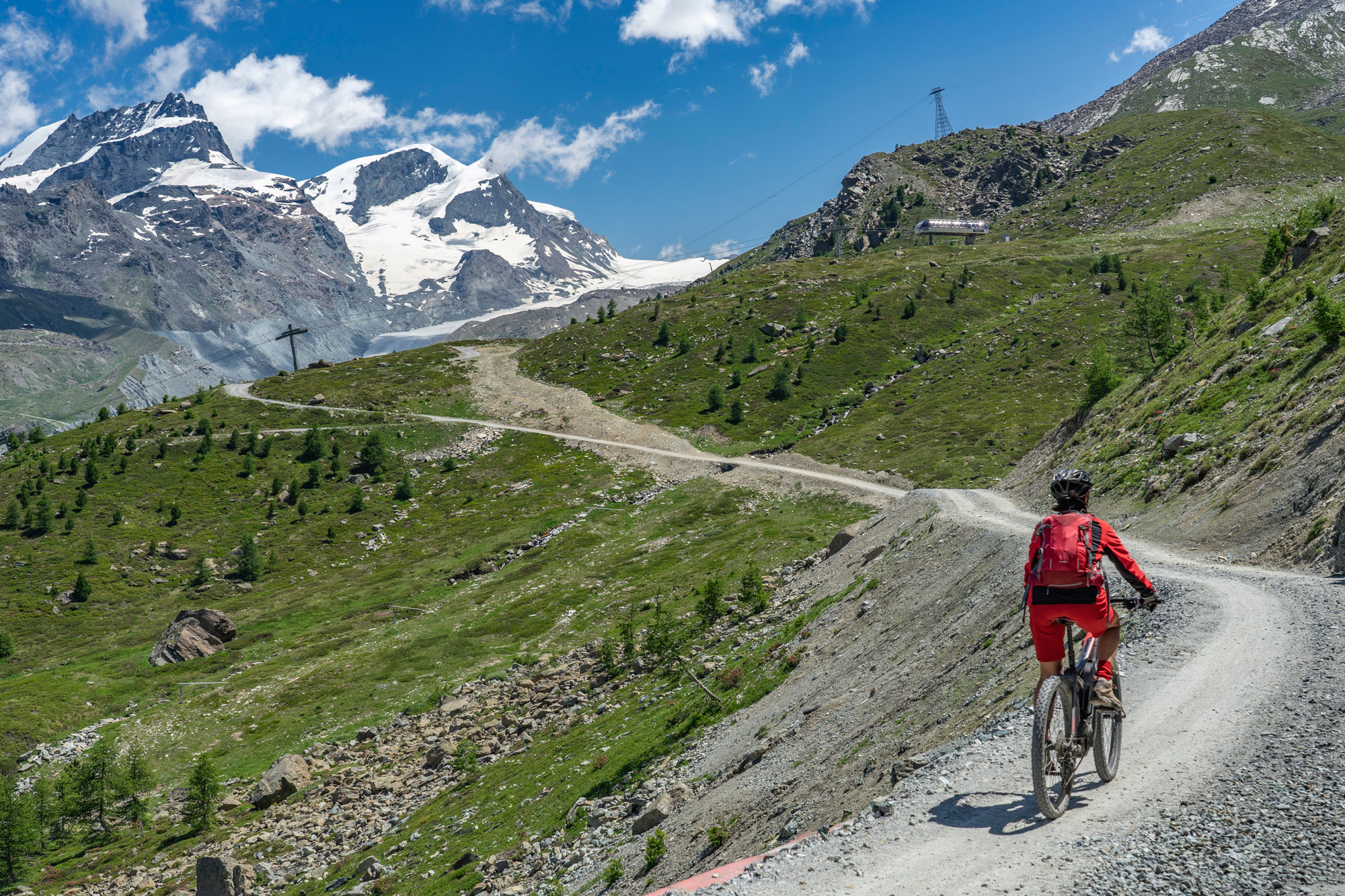 Since the publication of my blog almost two years ago, the frequency of emails to our office regarding the use of e-bikes on our tours has increased. I expect it will continue to grow as more and more people, who would like to enjoy our cycling adventures but who have some concerns about distances and/or elevation gain, health limitations or less fit partners, consider e-bikes as the solution to these issues.
RELATED
TOUR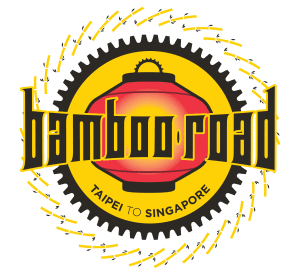 Bamboo Road
FULL TOUR
Many of us have criss-crossed this beautiful area on a 'shoestring' over the years. Now return with us and spin through stunning mountains, along…
As a result, we have decided that on certain tours, for example, the Viva Italia that starts and finishes in Rome and the first section of the upcoming Bamboo Road Tour – Taiwan Coastal Loop – that does a circle of Taiwan starting and ending in Taipei, any cyclist who comes with their own e-bike or arranges to rent one in Rome or Taipei is welcome to join the tour. Something to keep in mind, however, is that this will be a learning experience for both sides, the rider and our company.
For additional information regarding bringing e-bikes on TDA tours, please see our FAQ.
Go to Homepage
Top 10 Cycling Trends for 2018
We all remember our very first bikes, and think about how much has changed in the cycling world since!
Remember downtube shifters of the 70s? Those things are now in the past. The advancements in cycling over the years have made our rides smoother, faster and more comfortable, and bikes more durable and light.
Think back to last year, since then road bikes have become faster, shifting is going digital, and mountain bikes are changing their frame geometry. It's exciting to see what changes and trends will continue into 2018 and beyond.
So whether you're a newbie to cycling (maybe considering your first tour), or a committed cyclist take a peek at a few of our predicted top cycling trends in 2018 before you hit the road or the trail.
1. Manufacturers Are Going Aero
Time trial/triathlon bikes are no longer the only bikes being built for speed and aerodynamics. Ever since the UCI has declared a 6.8 kg minimum race bike weight limit, many top-of-the-line road bikes can't get much lighter, but they can continue to get faster through better aerodynamic design.
For example, Giant's new Propel Disc aero road bikes are first of its kind for the popular bike manufacturer. First seen last year in the Tour de France, the Propel Disc is now available on the public market. Giant claims it has the highest stiffness-to-weight ratio of any bike in its class, and has lower drag coefficients due to the addition of disc brakes.
The Specialized Tarmac has a new D-shaped frame and new seat tube and seatpost design that makes it more aerodynamic. The new Orca Aero from Orbea is a beautiful aerodynamic design that pushes the boundaries of speed. You'll start seeing many of these new bikes at all the big cycling tours in the coming racing season.
2. Disc Brakes Are Becoming Mainstream in Road Cycling
Once the brake system just for mountain bikes, disc brakes are continuing to become more mainstream in road cycling. The pro cyclists are still trialing the disc brakes in the peloton, but they are likely to become standard in road bikes in the coming years.
German pro cyclist, Marcel Kittel, road last year on a Specialized Venge ViAS Disc on the Quick-Step Floors team. He became the first rider to win a stage of the Tour de France on a bike with disc brakes. Many of the high-end 2018 bikes come standard with disc brakes, like the Trek Emonda, Giant Propel, Scott Foil, and more.
3. Gravel Bikes Continue to Gain Popularity
We said it last year—gravel bikes are becoming more popular worldwide in 2018. Gravel bikes are a versatile bike on and off the road making it attractive to a variety of riders. Last year gravel bikes exploded in popularity across the United States and they are growing rapidly into the international market.
Gravel events are also popping up everywhere—there might just be one on a forest road near you!
4. Wheels and Tires Are Still Getting Wider for Road Bikes
Once again, we predicted this last year. The trend is still continuing into 2018. While 25mm wide tires are still the standard for road bikes, 28mm isn't uncommon.
Unlike like traditional rim brakes, disc brakes allow manufacturers to offer more clearance for wider tires and wheels. We predict that the 27.5 x 2.6 width will become the momentary "standard" this year.
5. Power Meters For All Budgets
Power meters are no longer for just the pro cyclists and the wealthy. With new technology and new manufacturers jumping into the market, power meters are becoming more affordable. Shimano, one of cyclist's largest component manufacturers, has finally decided to dip their toes into the game this year.
While the jury is still out on the new Shimano Dura-Ace R9100-P power meter, Garmin has released the new Garmin Vector 3, which measures leg power independently. The budget-friendly Vector 3S, which measures one leg and doubles it for total power, will gain more attraction this year due to its price tag under $600 USD.
6. Indoor Training is Getting Smart
Smart trainers are becoming more popular, like Zwift, TrainerRoad, and other apps. The new Wahoo Kickr Climb is the first of its kind by simulating climbing. The indoor trainer adjusts the front end of your bike to simulate real-time grade changes. You can ascend hills up to a 20% grade and descend down to a -10% to mimic real road conditions.
7. Mountain Bike Frames Are Changing
Not only are road bikes getting more aerodynamic, but mountain bike frames are changing. The top tubes are getting longer and the head angles are getting slacker. With the changes in the top of the frame, offset forks are becoming shorter to adapt to the wheelbase. The Transition Sentinel is pushing the design of mountain bikes with its new steeper seat tubes.
Longer travel 29ers are becoming popular. The Orbea Rallon is an innovative design that is leading the trend of slacked out 29ers enduro race bikes. The new geometry turns these popular cross-country and enduro racing bikes into a fun all-mountain trail bike, too.
8. Shifting to Digital Shifters
Both mountain and road shifter are continuing to go digital. While we predict that digital shifting is not going to stick for mountain bikes in 2018, it will continue to grow in the road cycling industry.
FSA just released their new K-Force WE groupset and Shimano has updated its Ultegra Di2 set this year. While we'd like to see digital electronic shifting on the lower end models of bikes, that is probably not going to happen this year.
9. Integrated Cockpits Are Coming
Once mainly reserved for TT/triathlon bikes, integrated cockpits are becoming more popular in road bikes as road bikes continue to become more aerodynamic. Integrated cockpits have their pros and cons. They can help tidy up cable routing and save weight. But, if you ever want to change the length of your stem or make any changes to your bar angle, you can't do that without swapping out the whole assembly.
10. eBikes Will Continue to Become Popular
It doesn't matter if you think riding an ebike is cheating or not. They are continuing to become popular for both mountain and road bikes. The Market Urbanism Report predicts that 2018 will be the year of the ebike.
Many bike manufacturers are making them now, like Giant, Bianchi, and Focus. Cities like San Francisco and New York City have electric bike share programs that are a huge hit with commuters and tourists.
eBikes are not just commuter bikes either. The Focus Project Y looks just like your fancy road bike, but with a hidden motor inside. It just might be the perfect commuting or touring bicycle. Our bike partner, Orbea has a collection of road, mountain, leisure, and urban ebikes to meet all your riding needs.
Give an eBike a try—we think everyone should love them.
Are You Ready to Ride?
With over 30 years of cycling tour experience, we've seen a lot of changes in the industry. If all these 2018 bike trends are making you excited to ride, why don't you get in touch today and start planning your ultimate bicycle adventure? We'd be happy to talk shop and share a few more of our favorite new trends this year. We offer awesome bike trips around the world, and you can even try some of the latest technology with our top-of-the-line Orbea bikes.
If you'd like to find out more about how you can go about planning your ultimate cycling adventure, sign up for our free email course.
The post Top 10 Cycling Trends for 2018 appeared first on Bicycle Adventures.
Go to Homepage