Four Plonkers in Cycling Helmets in Holland
Last summer, my partner and I and our 4 and 2-year-olds decided to pack up the campervan and go for a 3-week trip to visit relatives and sneak in some cycling in Holland. We strapped the bikes to the back of the van and set off towards the land of cheese, clogs and endless cycle paths.
From day one, it was clear that that Dutch people don't wear cycle helmets – unless they are in a race. It was also clear that if you do, you look like a plonker – this was evident from the stares and giggles from the locals. Yes, I knew this would happen, but we brought four helmets anyway because we always insist on helmet-wearing at home. I couldn't explain to my kids why you had to wear a helmet at home, but it was ok to not wear one in Holland.
But of course, I can. In Holland, you can cycle most places without ever coming anywhere near a car. You cycle on segregated paths, roads where cars are speed limited, where the emphasis is on vehicles being careful around cyclists rather than the other way around. The trip allowed us to do miles of cycling with a 4-year-old gaining confidence on his bike, and without the parental stress of having to keep him safe. It re-invigorated our sense of the pleasure of family cycling, of discovering new places on a bike, of travelling slowly.
We took great pleasure in the things we often can't do at home – cycling three-abreast without triggering the ire of car divers, enjoying car-free city centres, taking bikes on trains without having to book in advance, even lobbing our litter into the wide-mouthed rubbish bins designed for cyclists to use without stopping. If we were driving to a new town, we'd often park on the outskirts, take the bikes off and cycle into the centre, like a Dutch-style "park and ride".
Planning our journeys
In Holland, there are numbered LF routes (landelijke fietsroutes, nationwide cycle routes), a national network of over 2500 miles of cycle paths often linking to the Eurovelo network. They are signed in both directions, where "a" will mean north to south or west to east and "b" the other way around.
Because we were doing day journeys with children, we mostly used the regional cycle network (knooppuntroutes, interchange routes) which fill in the gaps between the national routes. Each interchange has its own individual number, marked on signposts, with arrows to the surrounding interchanges. So rather than following a line on a map, you head to points – join-the-dots for cyclists. These cycle routes are in no way the quickest, but they are the most beautiful, often quietest routes – through forests, alongside dykes and fields. Often planned by local volunteers, they also take in places of cultural and historical interest. And in typical Dutch-style, excellently maintained, signposted and well-used. We planned our routes through a combination of online route planning thanks to the Dutch Cycling Union (https://routeplanner.fietsersbond.nl/) and paper maps (Basiskaart Netwerk LF-routes Nederland).
White Bikes in the Hoge Veluwe
We spent a couple of days in the Hoge Veluwe, 21 square miles of national park crisscrossed with 25 miles of dedicated cycle paths. Around the park, bikes are overwhelmingly the main form of transport. You leave your car at the entrance, pay your park entry and pick up one of the free 1,800 Witte Fietsen (white bikes) and go exploring. They are typical bike hire material – sturdy, heavy, no-frills (who needs gears in such a flat country anyway?) Each bike comes with a child seat over the rear wheel and some have front-mounted baby seats. They even have custom hire bikes available, including wheelchair bikes and tricycles.
We took two white bikes, put the 2-year- old in the seat in front of me, and the 4-year-old took his own. Because of his age, he couldn't cycle all day long, so when he needed a rest, he sat on the back of my bike, and we strapped his bike on the back of his Dad's. And off we went for a day's exploring the varied landscapes of the park – desert-like sands, dense forests, wetlands, heathland, and of course the cafés, playparks and toilet stops on the way.
Although London didn't get its first so-called Boris Bikes until around 2010, the community bicycle programme in the Hoge Veluwe has a much longer history. Luud Schimmelpennink, a Dutch inventor and politician came up with the White Bicycle Plan in 1965, which was to leave 2,000 bikes painted white around Amsterdam to be used by everyone. Although his plan didn't actually come to fruition in Amsterdam, the Hoge Veluwe liked the idea and bought 50 bikes in 1974. Now, of course, the idea is gaining momentum in cities around the world.
Schiermonnikoog, the cycling island
We took a day trip to Schiermonnikoog, the second smallest of the five populated Wadden Sea islands stretching along the top of Holland. As the island is only 9 miles long and 2 miles wide, with less than a thousand permanent residents, there is not much provision for motorised vehicles. In fact, you can only bring a car if you are a resident with a special licence, and the only way to get there is by foot/bike passenger ferry.
Once you get off the ferry, the island has a web of cycle paths all around it, taking you to massive sandy beaches, dunes, lighthouses, forests, wetlands and some great World War II history (it was the last part of Europe to be liberated by the Allies). If you don't have your own bike, you can get an electric bus to the main village and hire one. As we wanted to spend the whole day on the bikes (too much for the 4-year-old to do on his own bike), we left our bikes on the mainland and hired a cargo bike. Incredibly easy to manoeuvre and cycle, it allowed us space for both kids, beach toys and the all-important picnic.
It must be said that by this point in our trip, I had ditched my helmet. I was fed up of being the only plonker wearing a helmet where the only danger to my head was through me losing my concentration and careering into a ditch or a tree.
As soon as we got home to the UK, the helmets were straight back on. It's just not the same cycling here as it is in Holland. Yes, it's easier to cycle in Holland. It's flatter. It's denser and distances are smaller. But it's also a cultural and structural thing – Dutch people have just built their country and their culture around making it easier and safer for cycling. Until this happens in the UK, I'm going to keep wearing, and insisting on my kids wearing, cycling helmets. In the meantime, we're going to enjoy the pleasure of taking family holidays in a country where we can hop on our bikes and feel the wind in our hair.
If you are planning a family cycling trip, make sure you are covered with our bicycle insurance and travel insurance packages.
The post Four Plonkers in Cycling Helmets in Holland appeared first on Yellow Jersey.
Go to Homepage
Is cycling bad for my oral health?
After a glorious summer on the pedals and with the temperature dropping ever so slightly I have found myself recently, nursing a dull ache coming from my chops. Is cycling bad for my oral health? Is my bike to blame?
Sports drinks, gels and bars are bad for your teeth. This finding, from research just published in the British Dental Journal, is hardly surprising.
Indeed, many cycling enthusiasts – even those that take the time to bake a home-made banana loaf or pilfer their wife's carefully created energy balls – will likely take more interest in caring for their teeth than the population at large.
Sugary stuff is pretty hard to avoid. But we can sleep easy (once the lid is replaced on the tube), safe in the knowledge that those pre, during or post workout energy boosts have been safely brushed away.
Or not
"Elite athletes have high rates of oral disease despite brushing their teeth more frequently than most people," the UCL scientists found.
Of the 352 Olympic and professional athletes in 11 sports, including cycling, 94% said they brushed their teeth at least twice a day, and 44% regularly cleaned between their teeth (flossing). This is far higher than the general population: 75% for twice-daily brushing and 21% for flossing.
I don't know anyone who flosses, so maybe that's a good place to start. But for those who are already doing that – as well as brushing, going to the dentist every 6 months, not smoking and eating healthily – the findings are a bit of a kick in the teeth.
Dr Julie Gallagher from the UCL Eastman Dental Institute Centre for Oral Health and Performance said it's the gels, bars and drinks that are the issue.
"The sugar in these products increases the risk of tooth decay and the acidity of them increases the risk of erosion. This could be contributing to the high levels of tooth decay and acid erosion we saw during the dental check-ups."
Now, these are 'elite athletes'. As such, they may well be quaffing more sports drinks than your average Joe, or David. However, the fact they are seemingly doing all they can to protect their teeth and gums – and still have poor oral health must be hard to take.
Amongst those athletes, the researchers found:
nearly half (49.1%) had untreated tooth decay
the large majority showed early signs of gum inflammation
almost a third (32%) reported that their oral health had a negative impact on their training and performance.
So now they're looking at introducing more hygiene habits – like additional fluoride use from mouthwash, more frequent dental visits and reducing their intake of sports drinks – to help the professional cyclists, runners, swimmers et al improve their gnashers. The results aren't out yet, so what can you do?
Professor Damien Walmsley, scientific advisor at the British Dental Association, had this advice for readers of The Draft:
"Competitive sport requires considerable energy to beat the competition – but quenching your thirst by sipping on energy drinks for long periods amounts to constantly bathing your teeth in sugar. The sugar-free varieties are just as damaging, as these drinks are also acidic which over time can strip the enamel of your teeth. This erosion makes teeth vulnerable to tooth decay.
"I'd advise people to steer clear of 'energy drinks'. Drink plenty of water to stay hydrated, and perhaps consider more complex carbohydrates to sustain energy levels."
For us mere mortals:
Start with a decent bowl of porridge before that long Saturday ride, providing slow release energy (maybe go crazy and add peanut butter – though be warned, it's claggy so you'll want to brush before leaving the house).
Keep hydrated, with water, which will also stop you getting 'dry mouth' (saliva helps protect your teeth). Then think about balancing what you need. If you are doing a session after work, think about the fuel you'll need in advance, so you can go for the complex carbs rather than the last minute gel.
On longer rides, there's a fair chance you could be over-fuelling, especially at the coffee shop stop. I'm also not sure where the science for the recommended intakes for energy gels comes from. One every 25-45 minutes – really? On whose advice: the marketing team? Can anyone carry that many gels on an 8-hour ride?
And for the commuters: you don't need an energy gel on the way from Tooting to Westminster – however hard you ride.
Yellow Jersey Cycle Insurance policies can cover you while you are training, travelling and racing and offers up to £500 emergency physio and dental treatment as standard – click here to get your free quote.
The post Is cycling bad for my oral health? appeared first on Yellow Jersey.
Go to Homepage
Get into…bikepacking
One bike, a long day and the freedom of the road – there is no more fully realised manifestation of this perfect scenario than 'bikepacking'. Loosely defined as a combination of mountain biking and minimalist camping, it takes the freedom of cross-country hiking and adds the long range of the off-road bicycle.
Founded on flexibility, bikepacking allows its participants the open-mindedness to head down the unmarked trail just because it's there, regardless of its destination; it is the epitome of exploring the road less travelled, be it dirt, singletrack or gravel, all while carrying the bare essentials for a night under the stars.
In a world of power meters, interval training and virtual reality, bikepacking is the contradiction to the trend. It's cycling's counter-culture, popular because it turns away from the rigidity of facts and figures. It gets back down to the root of why we all got into cycling in the first place: the freedom to explore.
As with oh-so-many cycling disciplines, it is assumed that getting into bikepacking will cost newbies an arm and a leg, but this is a common misconception. Granted, if you stick at it, you'll gradually accumulate various tangible and intangible additions, from lightweight gear to valuable advice, but take a breath, slow down – bikepacking is simpler than you think.
It's fair to say that the British bikepacking scene is blossoming with health and there is no shortage of experts with heads full of experience to harvest. There is no bikepacking playbook that dictates the discipline; you'll quickly find that each individual has their own way of doing things and it is that freedom that defines it.
View this post on Instagram
Equipment
Ultimately, the ideal bike for bikepacking simply has two strong wheels and goes forward – there is no such thing as a 'bikepacking bike'. Katherine Moore, GCN correspondent and self-described "friendly Westcountry type", is an enthusiastic adventurer and bike rider whose experience is based on experimentation. Of the bike, Katherine says:
"It's a bike, that's all. While it can be your everyday commuter or a specialist setup, what really matters is that you just get out there and go for it. To me, bikepacking is off-road touring, so unless it's bone-dry smooth trails that you stumble upon (good luck with that in the UK), you're likely to need some knobbly tyres. The larger the volume, the more comfortable you'll be, and more aggressive tread patterns will help you churn through stickier mud with (relative) ease."
For ultra-endurance cyclist, Alex Hill, comfort is key: "If you are heading out on a multi-day ride you need to be comfortable, so a bike with a more relaxed geometry tends to work better than an all-out race bike. With mine, I've concentrated on making my long rides as comfortable as possible by adding fixed metal mudguards to keep the inevitable rain off, 32mm road tyres at a fairly low pressure (the UK roads can be unforgiving most of the time!) and finally I've increased the range of gears on the bike to make climbing a little easier when loaded with bags."
View this post on Instagram
One of the more obvious differences, at least aesthetically, between bikepacking and good old-fashioned touring is the means by which the bike is loaded, i.e. frame bags rather than panniers. Travelling light is characteristic of bikepacking, making frame bags the natural choice as they are lighter, easier to fit and more versatile. Alex tells us that "the beauty of the modern bikepacking movement and the fantastic technology in bags/equipment mean that you can fix a bag to pretty much any bike, pack some essentials and head off on an adventure."
There are plenty of options when it comes to frame bags too, with the seatpost, top tube and handlebars all providing ample room to attach the necessary equipment. Katherine says, "you want to carry as much weight over your bottom bracket as possible. I find the majority of my kit in a seatpost bag works best, with additional lighter kit in a handlebar bag."
Though we've established that to get into bikepacking, there is no obligation to spend enormous amounts of money on a new bike, wheels or equipment, there are adjustments that you might find useful as you get deeper into it. Yes, minimal baggage and a lightweight setup are key considerations, but you'll still find that the extra weight may slow you down. For this reason, many bikepacking setups will have larger gear ranges than conventional cyclocross or road bikes. Opting for a 42-tooth cassette will make life considerably easier and more comfortable over the rough and ready off-road trails frequented by bikepackers.
What to pack
So, you've got your bike and a selection of frame bags. Now, what to take with you? There is a fantastically comprehensive list of essential gear on the Bikepacking website which includes sleeping gear, compact stove and food, tools for emergency maintenance, water and additional layers – basically, the bare minimum that you'll need to survive a night out under the stars book-ended by riding your bike.
Katherine is an advocate for experimentation and has taken to carrying a hammock rather than the wherewithal for bivvying: "There's no point in doing things differently for the sake of it but where experimentation yields interesting results, it can be really useful! I'm in love with hammocking now as I like to get 'foetal' when I sleep, and personally find it much cosier than bivvying. It's been really fun learning to sling a hammock in places where there are no trees; lots of outside the box thinking!"
Both of our experts never leave the house without a small toolkit for unexpected situations, complete with a good multi-tool (chain breaker and split link included), cable ties, electrical tape and super glue. They also emphasise the importance of additional layers and accessories, like a Buff neck scarf, base layer, jacket, and long-johns to wear overnight.
"A packable insulated jacket is key," says Katherine. "Pack it near the top of your bag for easy access and put it on straight away when you stop to set up camp, have a mechanical or are simply stopping for a tea break – conserving heat is so important."
One seldom discussed item that you might consider is a bum bag, something which Katherine is rarely without, again playing into her experimental nature which is shared by many in the bikepacking community. "A bum bag offers loads of space for sandwiches and other snacks," she assures us, "as well as easy to access items like charging cables and tools. Surprisingly, I don't feel it there when it's on me, plus it means that I can go pocket-free with my clothing and choose more casual kit than conventional lycra."
Last but most certainly not least, Alex's golden ticket item is a good set of lights that you can wholeheartedly trust: "Inevitably, you're going to have a ride that runs over into darkness, or perhaps you plan on riding through the night. Good, dependable lights are an absolute necessity. I fully trust Exposure lights as they provide excellent run time and light weight."
View this post on Instagram
Preparation
Now that bike and kit are sorted, it's time to plan the ride itself. Once again, there is no pre-ordained network for bikepacking rides; in fact, grab the nearest map and you can – and should – take literally any track, no matter how thin the line. Many keen bikepackers are self-confessed 'map geeks', born with a feverish desire for exploration, to go to the end of every path, track or trail that they find themselves on.
In the modern world, we have access to a range of apps and platforms for route-planning, as well as a choice of devices to follow them on. Alex Hill uses a combination of Strava and Google Street View to plan his routes, assessing the practicality and passability of the trails before the tyres meet the dirt. Strava is not the most popular planning tool but Alex says that the 'heatmaps' function is one big thing it has in its favour; "it lets you see what routes are popular in a given area, and so may be of interest."
While Katherine also loves maps and route-planning – herself a champion of Komoot – she says, "what shouldn't be underestimated is the value in real life route sharing and exploration. Roll up to organised gravel rides and you'll get incredible routes put together by local experts or check out forums like Bikepacking.com for inspiration."
View this post on Instagram
Finally, as Katherine will confirm, there's no better feeling than simply letting inspiration strike and exploring any intriguing path or bridleway that winds off into the distance. The worst-case scenario is that you'll have to turn back, but you never know, you might stumble upon the most amazing, all but untouched, new singletrack.
Setting out
If there were a bikepacking starter kit, the one thing it would definitely include is a fun, flexible and open-minded attitude to route-planning. Also important are a comfortable bike, plenty of warm layers and possibly a bum bag… Above all, what matters is to get out into the fresh air, have fun and enjoy the freedom of the ride.
Both our experts, Katherine Moore and Alex Hill, are preparing for some pretty epic bikepacking adventures this year, so be sure to follow them on Instagram at @katherinebikes and @ajh_cycling.
If you're ready to get out on the trails for your first adventure, you'll be pleased to hear you're covered for off-road riding in the UK and Europe by our Performance Bicycle Insurance, our policy for the enthusiastic cyclist.
The post Get into…bikepacking appeared first on Yellow Jersey.
Go to Homepage
Popular questions people ask the internet about cycling
Ask a stupid question, get a stupid answer.
We reckon you're either back at work wishing you weren't, or at home wondering when you can next get out on the bike.
The auto suggest results provided by Google & Bing provide the most bizarre and wonderful insight into the public's psyche. So in order to provide you with a little light relief over the festive period, we visited 'Answer the Public' and found some of the most popular questions people ask the internet about cycling. We may have also provided a few answers too… to the best of our ability…
Cyclists are jerks and narcissists. Cyclists really are vile.
Bit harsh. Cyclist have feelings too, and sometimes families, and normally a lower carbon footprint.
Where, and how, do cyclists pee?
Normally in toilets, urinals, or the occasional bush. Cyclist are believed to have the same pelvic floor muscles as other non-cycling humans.
Where do cyclists put their balls?
In ancient times it was only women who were able to ride bicycles. However thanks to modern technology, men can now cycle, too. Specially designed "manniers" (man panniers) keep the balls safe and warm throughout the ride. Alternatively, they can be put in the back jersey pocket, à la 'Our Mate David'.
Cycling and erectile dysfunction.
Probably one you should speak to your doctor about.
Priest vs. cyclists
What do cyclists do in the winter?
It is a common misconception that cyclists hibernate during the winter. While cyclists tend to slow down during the winter, they are not true hibernators. Cyclists do go into a deep sleep during the winter months, known as the off season. To get ready for winter, cyclists will eat more than usual during the autumn to store up body fat.
Which way should cyclists ride?
Forwards is usually best. If you're in a circus, sometimes backwards.
Why do cyclists hate triathletes?
Because they can do two other sports.
Cyclists with beards / long hair / tattoos
Perhaps you mean bikers?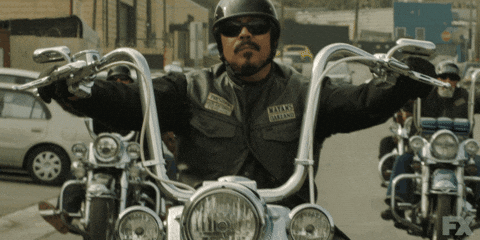 Is cyclists allowed on dual carriageways?
Yes, subject to mental instability. You'll only try it once, though.
What do cyclists want for Christmas?
For people to stop asking why they wear Lycra and numerous other stupid questions. They annoy us so much that we've dedicated a whole blog to them.
Will cycling reduce belly fat?
Depends how many cake stops you have.
Can cycling increase height?
No. That's not how exercise works.
Who discovered cycling?
Archaeologists discovered remnants of the first bicycle, believed to be from the Stone Age, in September 1960. The original design had 2 large stone wheels but no pedals.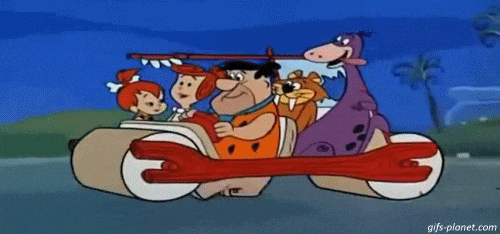 Where to sit on the saddle?
For best results, we strongly advise sitting on top of the saddle.
Cycling when drunk
You'll think you're going much faster than you actually are, because you'll have fallen off and be lying in a hospital bed. They're not that aero.
Cycling who wins?
The one who crosses the line first. Or the one who comes fourth but then the people who cross the line ahead of them have been caught for doping.
Are cycling shorts in fashion?
According to Vogue they were indeed à la mode this summer – team with an oversized blazer and heels for that, 'I commute by bike and forgot to pack my skirt again' look. Well, if it's good enough for Kim…
Cycling poncho
Never wear these.
Cycling airbag
What?
Why do cyclists like coffee?
Because it's hot and it gives them more time to talk about cycling.
The post Popular questions people ask the internet about cycling appeared first on Yellow Jersey.
Go to Homepage
Cycling to school: dog crap and toxic air won't put us off
It's October, so we're back into the swing of things with the school run – or rather cycle. Our son rarely goes anywhere if it isn't on two wheels. In fact, this week he was groaning about having to go in the car one day (grocery shopping logistics) and walk the next (the weather).
The recent 60mph gusts throwing trampolines over garden walls and into the street didn't phase him. Hurricane? Pah. Perhaps he'd heard about the benefits of riding into the wind detailed in last month'sThe Draft? Or he'd watch The Incredibles one too many times. Still, if there is any five-year-old that could handle a bike in those conditions, it's him.
The bike he learned to ride on was made of steel, or something heavier (I was tempted to put it on the turbo to maximise my resistance training). It cost £3 in the local charity shop. And he absolutely loved it. He loves cycling. He is the boy still wearing his helmet as he disappears into the school building each day and it's still on top of his head as he walks out – sometimes I wonder if he actually takes it off at all.
He can be a little too cock-sure of himself, though. He ghosts past the local secondary school, downhill at a rate of knots, with just one hand on the bars, glancing around in the hope that the BMX bandits at the end of our road will notice. I'd rather he focused on avoiding the dog crap on the pavements.
My caution stems not only from a dislike of picking the turd out of his tyres, but a childhood accident involving a ramp and the loss of a front tooth. I still remember, 32 years on, the moment Jemma (at number 37) knocked on our door in the minutes after the crash and smiled: "We found David's tooth on the road."
Little did I know at the time, this meant the doctor could just sew it back in. My dad passed out during the procedure (this is the same man that drilled through his thumbnail to "relieve pressure" as it swelled up following an incident with a hammer).
But other than an opportunity to mock my father for years to come, the whole thing proved fairly pointless as the tooth blackened quickly and I ended up with a false one.
Given that our son's teeth are falling out and the resident tooth fairy doles out £1 for each of them, perhaps he sees an upside to falling off and knocking a few more out?
But dog poo and dental damage are the least of our worries when we cycle to school with our kids. Air pollution is now the biggie, with many a school run or cycle now reportedly "toxic".
According to research by Unicef UK and Queen Mary University of London, children are exposed to more than 60% of their daily air pollution intake during the school run and when at school. The study focused on black carbon – a form of particulate matter that can "penetrate deep into the lungs" and enter the bloodstream and "potentially the brain". I'm no expert but this doesn't sound like it's good for a growing kid.
As one mum/campaigner said: "It's hard not to worry that living where we live, near to a busy main road, and going to school where [our son] does may have affected his lungs. Moving house to a less polluted area is very expensive and is not a solution that everyone who is experiencing poor air quality can afford."
Of course, those who have the bucks to live in bucolic surroundings are the ones driving their 4x4s into towns on the school run. Oh, the irony.
But yet more maddening is the laissez faire attitude taken by politicians to all this. The government keeps missing its targets on clean air, whilst its plans to tackle the problem have been deemed "unlawful" by the high court – which in layman's terms is, "they're crap".
But this doesn't mean we should all stop cycling to school. Far from it. In fact, a study last year by the Universities of Cambridge and East Anglia found that the health benefits of walking and cycling outweigh the negative effects on health of air pollution, even in cities with high levels of air pollution.
One of the experts involved, Dr Marko Tainio, said that in London health benefits of active travel always outweigh the risk from pollution. Even in Delhi, one of the most polluted cities in the world – with pollution levels ten times those in London – people would need to cycle over five hours per week before the pollution risks outweigh the health benefits.
That's good news for the school run/cycle/walkers among us (and I fully appreciate there are those that have to drive to school). But with every newspaper article that tells us our air stinks and our children are at risk, I wonder how many parents think: better be on the safe side, so let's drive. You'll miss the dog poo and are unlikely to knock out any teeth, however a car certainly isn't protection from pollution.
The post Cycling to school: dog crap and toxic air won't put us off appeared first on Yellow Jersey.
Go to Homepage
How tennis got me back on my bike
Five years ago I completed Ironman Austria. The year after I managed a sub three hour 30 marathon in Hamburg. I was fit and healthy, so what came next? As it happens – nothing did.
I had achieved my goals, and as my wife and I started a family my life changed. The business was also expanding (we had started to work on the Yellow Jersey brand). My energy was spent on the treadmill of life – which sounds clichéd, but it's true.
I couldn't find the time for a whole Saturday on the bike, and a 30 minute run in the park seemed, well, kind of pointless. I could cycle to work, but if I'm being honest I couldn't be bothered – it was another logistic in a week already full of logistics. It'll be no surprise to other parents when I say that your time just evaporates when babies arrive.
So, since Hamburg in 2014 and this year I've done very, very little – apart from ParkRun. There were the London to Paris rides in 2016 and 2017 that, despite the blog title, were not actually a bid to save my marriage – rather, I hoped they would help us both fall back in love with the sport that brought us together.
It didn't turn out that way. We love cycling, but it is an incredibly time-consuming sport – which means we have to do it separately or not at all. And let's face it – if we both went for a 4-hour ride at the weekend, it would consume most of our weekend. And that isn't to say it'll never happen again (because as children grow up – so I'm told – they will want to spend less and less time with us); it's just that it isn't practical right now.
For me, this is a big problem. The thought of doing no exercise fills me with dread. At the height of my powers and thick in the mid-season training zone I feel so positive, confident and healthy. But once the big race is over I feel flat, lacking motivation and, if I'm honest, a bit down in the dumps. My consumption patterns also change – whereas before I could eat pretty much what I wanted, every Cadbury's button comes with a pinch of guilt.
Before children (BC), I could simply sign up to the next big race as my motivation. Now I can't do that, so the question I've been grappling with is this: how can I motivate myself?
I started to do a bit of research into motivation – I am a sucker for advice when it comes to sport and have been known to spend a three-hour flight to training camps relaying the latest nutritional fad or training plan to whoever will listen. However, whilst there are plenty of studies (and books, podcasts and videos) about motivation in sport, there is relatively little that's specific to triathlon.
Dr Mike Higgins from Loughborough University has looked at this, and I went to a presentation he did at a Triathlon Industry Association (TIA) meeting in London a few months back. He talked about the challenge of doing something you've never done before (Ironman Austria – tick), goal achievement (a sub 3.30 marathon – tick), enjoyment (training with friends – tick) and self-discipline (ah).
I think he also talked about the focus of these drivers changing with time with individual athletes. That struck a chord with me, and my efforts to juggle work, family and triathlons. Much like the diets or the training programmes, there is no silver bullet – motivation is very personal.
I spent a lot of time thinking that it was all about choosing the right race. But I just found myself signing up to things that, either I couldn't possibly find the time to train for, or that didn't pose enough of a challenge.
But what it actually came down to was my shift in lifestyle: BC, everything was there on a plate for me – I had the time, money and means to make it all happen; and what's more all my friends did too.
Then we started a family and moved out of London and things changed very quickly.
Here's an example. BC I was running Monday, Tuesday and Thursday nights and cycling Saturdays (as well as swimming at Tooting lido at least one morning a week). In my current week, my "exercise night" is a Wednesday. However, there is no running club within easy distance of our house that meets on a Wednesday night. And I hate running alone, which means the "enjoyment driver" Dr Higgins mentioned just isn't there. The call of the sofa and the Cadbury's buttons then becomes louder.
This isn't me wishing for my old life back – I have never thought that for a second (well, maybe once or twice during a 2am bottle feed). No, it's explaining how hard it has become to find new motivations in my new life – and also admitting how easy I have found it to make excuses to myself to do nothing and blame "lack of time" and "other priorities".
For a while the lack of a run club on a Wednesday got me down. But then, having heard a pearl of wisdom on a cycling forum, I decided to try some totally different sports.
I did rugby – which was enjoyable but all a bit "rugby" for me (i.e. too much drinking). Friends also suggested rowing might be good: on the one side it's a great all-round workout, and on the other an ergo is so mind-bogglingly boring that I'd be desperate to get out running again.
However, I ended up with tennis. It's a Wednesday night; it's a technical sport that forces me to run quite a bit; the other people are a friendly social bunch; and I can wear sweatbands. What's not to like?
Sure, tennis is a couple of hours sprinting around an area of about 3,000 square feet of mock clay, rather than a day in the hills of the South East; but I look forward to it – and the pack of buttons I tend to eat the next evening as I watch TV and moan to my wife about my aching muscles tastes all the sweeter for it.
And do you know what the funny thing is, it does seem to have stirred some underlying motivation. I've just cycled from London to Paris with Bloodwise again, I've signed up to do Hever triathlon and have been on my bike more in the past four weeks than in the whole of the last year.
The post How tennis got me back on my bike appeared first on Yellow Jersey.
Go to Homepage
Eco Conscious Cycling Brands Pt 2
While we want the best quality gear for the best prices, how often do we consider what cost these come at? From the extraction of raw materials to the factories' pollution, labouring standard and carbon footprint of transportation, every step in the production process requires important decisions.
We had a wave of positive feedback from our first post on eco-conscious brands and happily it was just the tip of the iceberg. In the second instalment on this topic we're looking at some more companies whose methods and ethics are proof that stylish and practical sporting gear needn't cost the earth.
Cycling
Coffee and cycling – a longstanding match made in heaven. The team at OORR love the stuff so much they've even put it into their jerseys! Their fabric is made from coffee grounds and recycled plastic bottles (polyester) and as coffee grounds have a reputation for absorbing and removing odours, they help keep the fabric fresh no matter how hard you sweat.
For every garment sold, OORR will also plant 5 trees, which can be a good way for our British readers to offset the carbon footprint of shipping these items over from Australia.
Triple 2′s eco credentials stem in part from their multi-purpose approach, designing cycling clothes that can also be outdoor clothes or just, well, clothes. This makes them perfect for the more casual cyclist and for encouraging people here in the UK that cycling doesn't have to mean head-to-toe, hi-vis lyrca. Offering repairs, crash replacements and a recycling scheme, Triple 2 want you to get maximum wear out of their garments to buck the trend of wasteful fast fashion.
Try the Merino Halfzip Jersey for a smart, polo shirt style look that'll go as well with jeans as it does with cycling shorts.
TRiathlon
If you prefer to stick with a big name brand you already trust, Sundried have released a collection of active wear made from 100% recycled materials. Taking a leaf out of OORR's book, these materials again include plastic bottles – we get through 13 billion yearly in the UK alone – and coffee beans. Sundried boast a drying time "200 times faster than cotton" for these products; perfect for this seemingly endless heatwave.
With a muted monochrome palate, the items will easily fit into your existing workout wardrobe.
Bonus points also go to Sundried for being long term supporters of Surfers Against Sewage, a marine conservation charity tackling plastic pollution.
Another company blazing a trail are Davyj, they create their swimwear from regenerated nylon yarn from fishing nets, which makes up a tenth of all marine waste.
Their aim for a 60% closed loop by 2020 means that once your swimsuit has given up the ghost, you can return it back for them to reuse the resources. But don't worry, as the sturdy nature of the kit means it's built to last as many lengths as you can manage. We love the Baywatch feel of the striking red pieces.
Wetsuits are typically made using foamed neoprene and whilst this to date is the best stuff for the job, it's some of the worst for the planet. To give you an idea of how well it biodegrades, it was originally used to line the bottom of landfill sites. As a result, leading name Zone3 are working to include 'green neoprene' in their wetsuits. As well as this, each wetsuit has a recycled polyester lining made of 45 recycled plastic bottles.
So, what do you do with your wetsuit when it's at the end of its life? British company Finisterre are working to develop a solution for wetsuit waste, as the nature of neoprene means old suits can't be recycled. Their 'Wetsuits from Wetsuits' project aims to do just that and develop a fully recycled, recyclable wetsuit. Once the project launches they'll be looking for donations so keep hold of any old wetsuits you might have lying around.
And FInally…
While we're on the topic of being green, here's a final top tip.
Invest in a GuppyFriend. Simply stuff your dirty kit into the bag when you do your laundry and the bag will trap the tiny synthetic microfibers that break off during washing. This stops the fibres escaping into our waterways and oceans.
The post Eco Conscious Cycling Brands Pt 2 appeared first on Yellow Jersey.
Go to Homepage