Customized remote monitor GPRS Bluetooth GPS Bicycles Rental Station centre Bike Sharing System software
Features
Specification
Product Name

> ART-MCB-2

Brand

> GT

Material

> A

Size

> 210*145*48mm

Unit Weight

> 960g

Color

> Black

Battery

> Li-polymer battery

> Working time(Full charging:Riding 3-5 times every day):2-8months(Optional)

> Standby time:5-12months(Optional)

> Charge:DC 5V/1A

GPS

> Support

GPRS

> EGSM850/900/DCS1800/PCS1900MHz

Bluetooth

> 4.0

G-sensor

> Support

Alarm

> Shake, shock,move or vibrate alarm

Led light

> Blue,Green,Yellow

Protection Grade

> IP56

Storage Temperature

℃

Work Temperature

> -20 – +60℃

Humidity

> 0%-90%RH

Usage

>Motorcycles&Scooters,motorbike,autocycle,autobike,sharing bike/buggies

Specification
Auto Bicycle Rental Station Bike Sharing System
Key Features:
1.A-BIKE uses the internet thingking to develop the functions of the system.
2.By using CAN AREA Network with reserve interface (APIS), A-BIKE can supports the follow -up system
upgrades and business development.
3.A-BIKE sets up a huge platform for business and service in urban communities by combining the
applications scenarios of city rental point with mobile APP.
4.The analysis of big data helps with the intelligent operation.
Auto Bicycle Rental Station Bike Sharing System
System Composition:
The design focus of Auto Public Bicycle Rental System is "centralized managemen &independent control".
The finance, resources and maintaining are uniformly managed while the terminal completes the job
independently.
4.Smart Management Box

5.Smart Parking Docks
System Composition: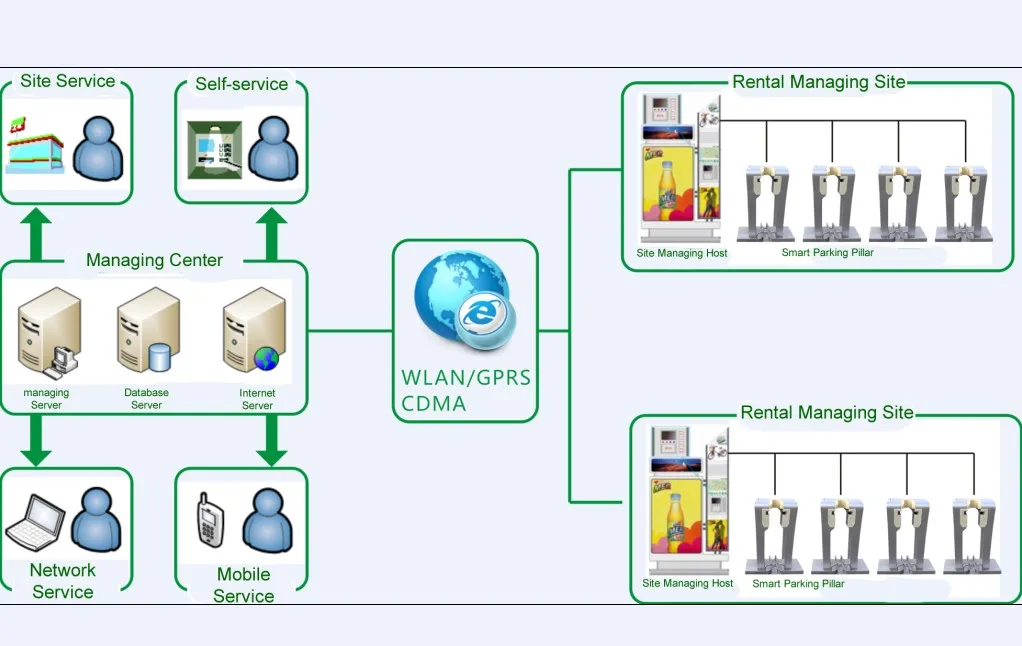 Public bicycles